Businesses and individuals alike depend on reliable storage solutions to safeguard their valuable information. 
One such technology that has been instrumental in ensuring data availability and redundancy is RAID or Redundant Array of Independent Disks. 
RAID configurations come in various forms, each offering different levels of data protection and performance.
In this blog, we will explore the different RAID levels and discuss how many drives are required for each configuration. At PITS Global Data Recovery Services, we understand the importance of data protection and recovery, and RAID is a crucial component of our services.
Understanding RAID
RAID is a technology that allows you to combine multiple physical drives into a single logical unit to improve data storage and performance. The primary objectives of RAID are data redundancy, increased storage capacity, and enhanced data performance. The specific RAID level you choose will determine the number of drives required, and each level offers a unique balance between these objectives.
How Many Drives are in RAID 0?
RAID 0 is all about performance and offers no redundancy. It requires a minimum of two drives, and data is striped across these drives. This means that data is split into blocks and written to multiple drives, increasing read and write speeds.
However, the failure of a single drive in a RAID 0 array can result in complete data loss.
RAID 0 is often used for applications where performance is critical, such as video editing and gaming. However, it should never be used for important data that requires redundancy.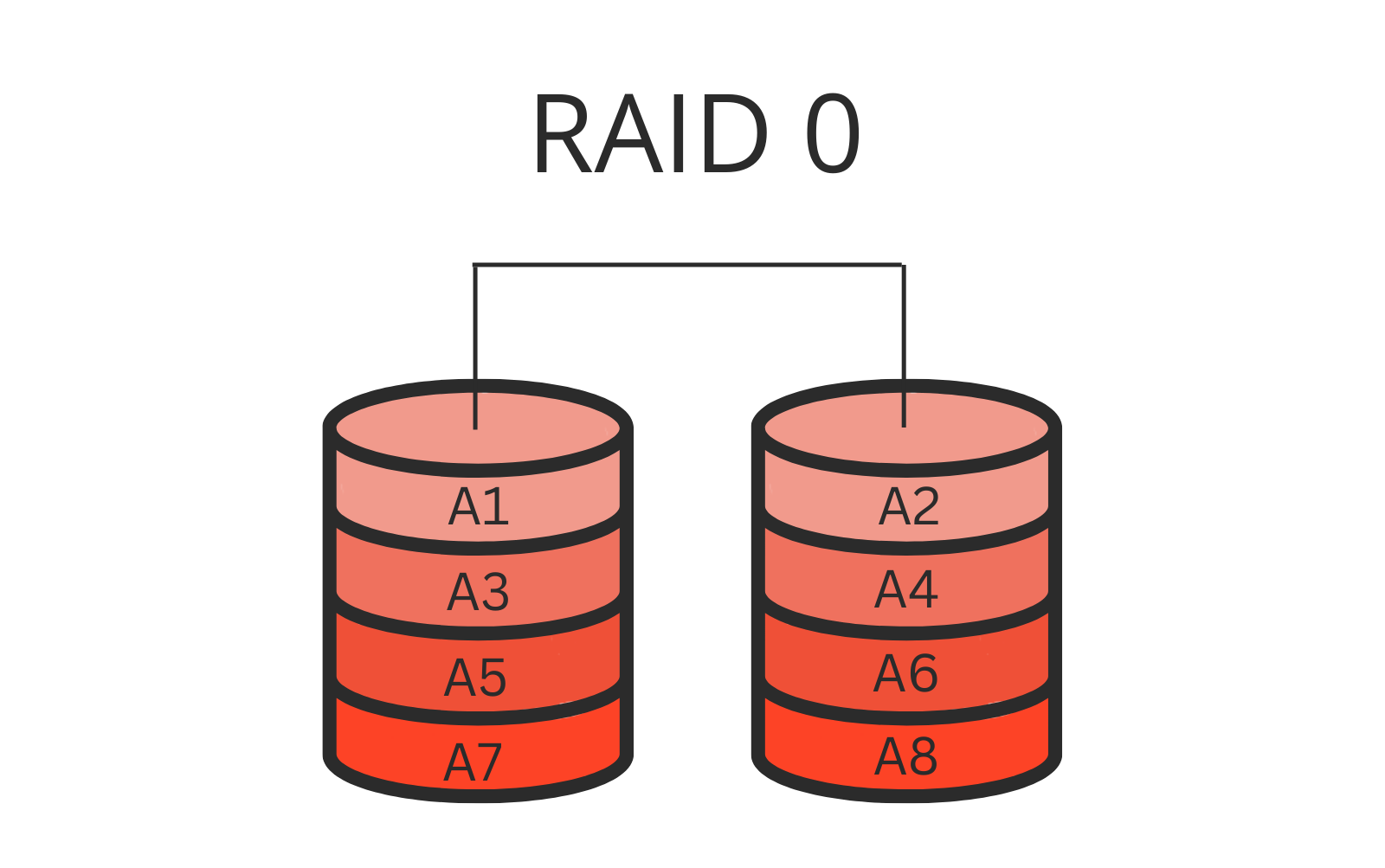 How Many Drives in RAID 1?
RAID 1 is all about data redundancy. It also requires a minimum of two drives, and data is mirrored between them. Every piece of data is duplicated on each drive, providing excellent data protection. The failure of one drive will not result in data loss. However, this level does not offer increased storage capacity or performance.
RAID 1 is commonly used for critical applications and environments where data integrity is of utmost importance, such as financial systems and database servers.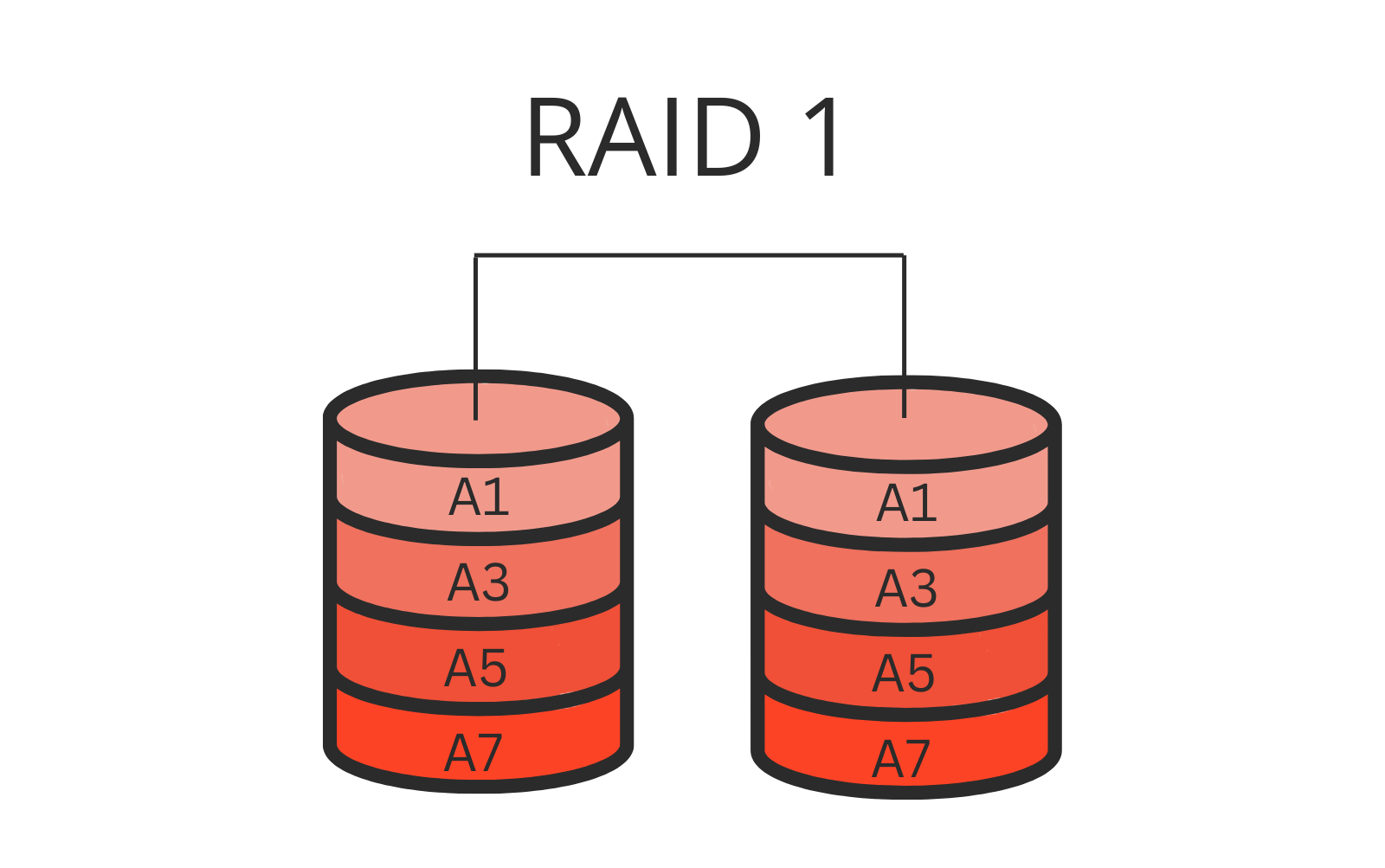 How Many Drives in RAID 5?
RAID 5 offers a good balance between performance and redundancy. It requires a minimum of three drives. Data is striped across the drives, and parity information is distributed among them. This allows for data recovery in case of a single drive failure. RAID 5 offers increased storage capacity compared to RAID 1, making it a popular choice for businesses.
This level is well-suited for file servers, email servers, and other applications where a combination of data protection and performance is required. However, it's important to note that RAID 5 becomes less viable as drive capacities increase because of the increased risk of drive failure during rebuilds.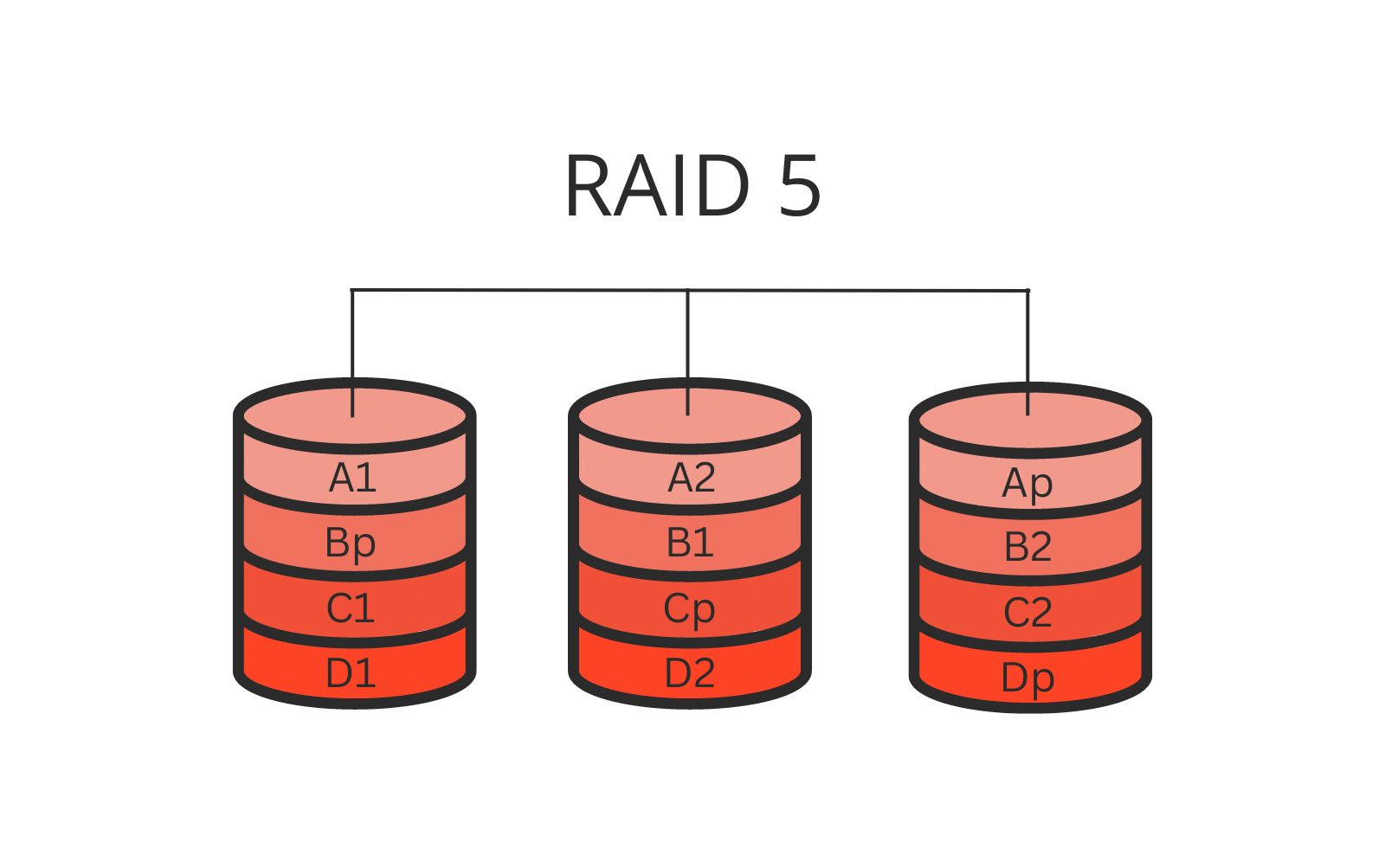 How Many Drives in RAID 6?
RAID 6 is similar to RAID 5 but with an extra layer of redundancy. It requires a minimum of four drives and can withstand the failure of two drives without data loss. This provides a high level of data protection, making it suitable for critical applications. However, it comes at the cost of reduced storage capacity compared to RAID 5.
RAID 6 is an excellent choice for organizations that need a higher level of data redundancy, such as medical record storage, virtualization, and large-scale data centers.
How Many Drives in RAID 10?
RAID 10, also known as RAID 1+0, requires a minimum of four drives. It combines the mirroring of RAID 1 with the striping of RAID 0. Data is mirrored, and then the mirrors are striped for enhanced performance and redundancy. This level offers excellent data protection and performance, but at the expense of storage capacity.
RAID 10 is often chosen for high-performance applications such as online transaction processing (OLTP) databases, where both speed and data redundancy are critical.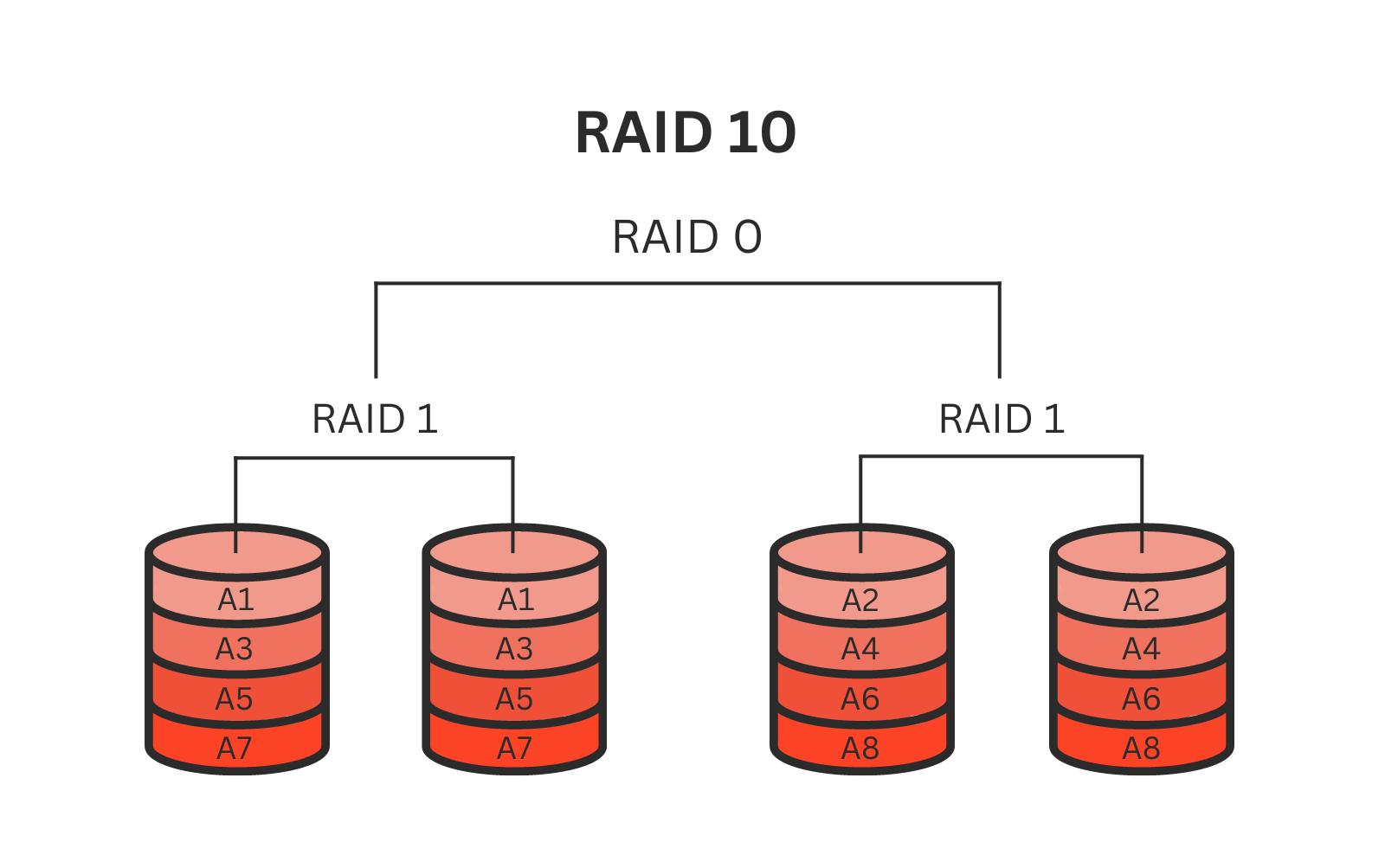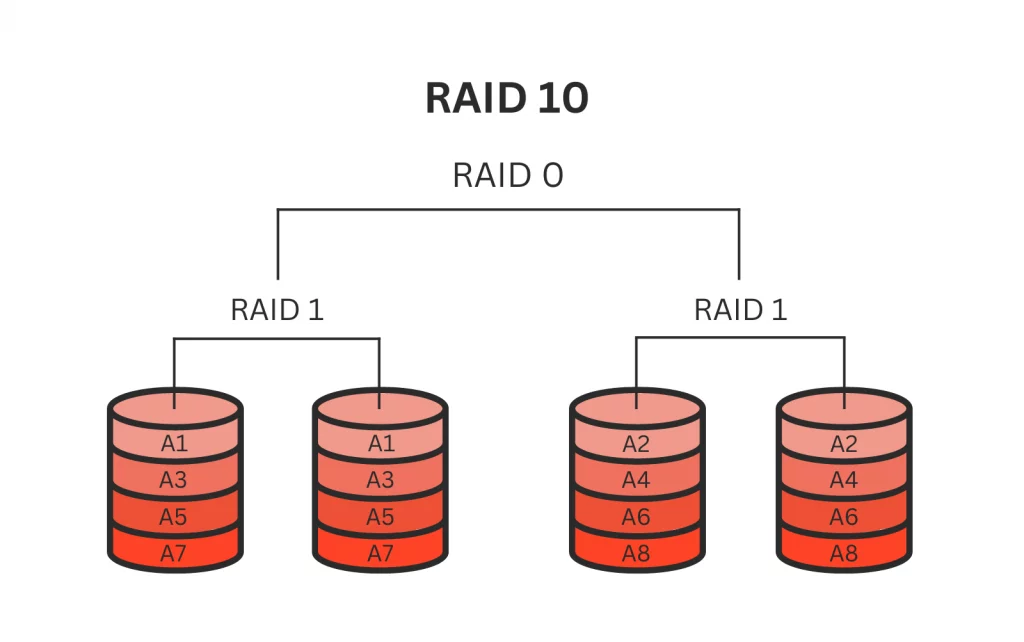 RAID configurations play a vital role in data storage, offering various options to meet different requirements for data protection, performance, and capacity. The number of drives needed for each RAID level varies, so it's essential to choose the right configuration that suits your specific needs.
At PITS Global Data Recovery Services, we understand that data is invaluable, and the importance of RAID in ensuring data availability. Whether you are looking to implement a RAID setup, recover data from a RAID array, or explore other data recovery and storage solutions, we have the expertise to assist you.
Contact us to keep your data safe and secure, ensuring it is always accessible and protected. Your data's integrity is our priority, and we're here to help you make the best choices for your storage needs.
Frequently Asked Questions