Expert RAID recovery service, restoring data seamlessly from RAID 0 to RAID 10. Specialized in RAID 1, 5, 6, 50, 60, JBOD, 1+0, 0+1, and 1E arrays. Swift, secure, and comprehensive solutions for all types of RAID configruations.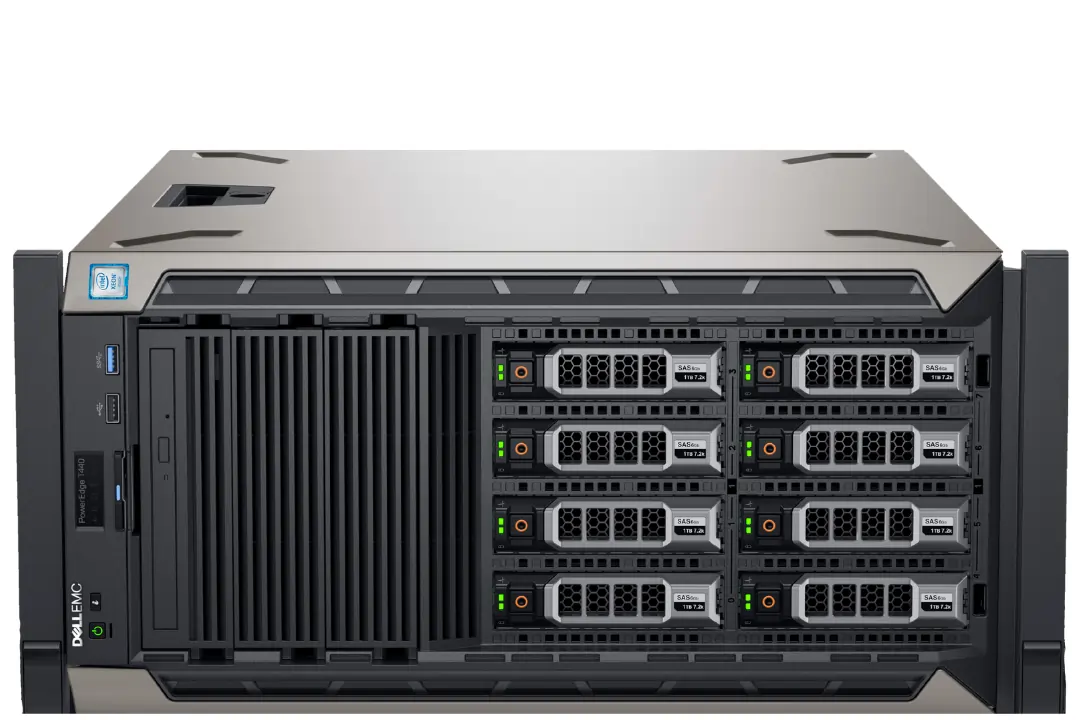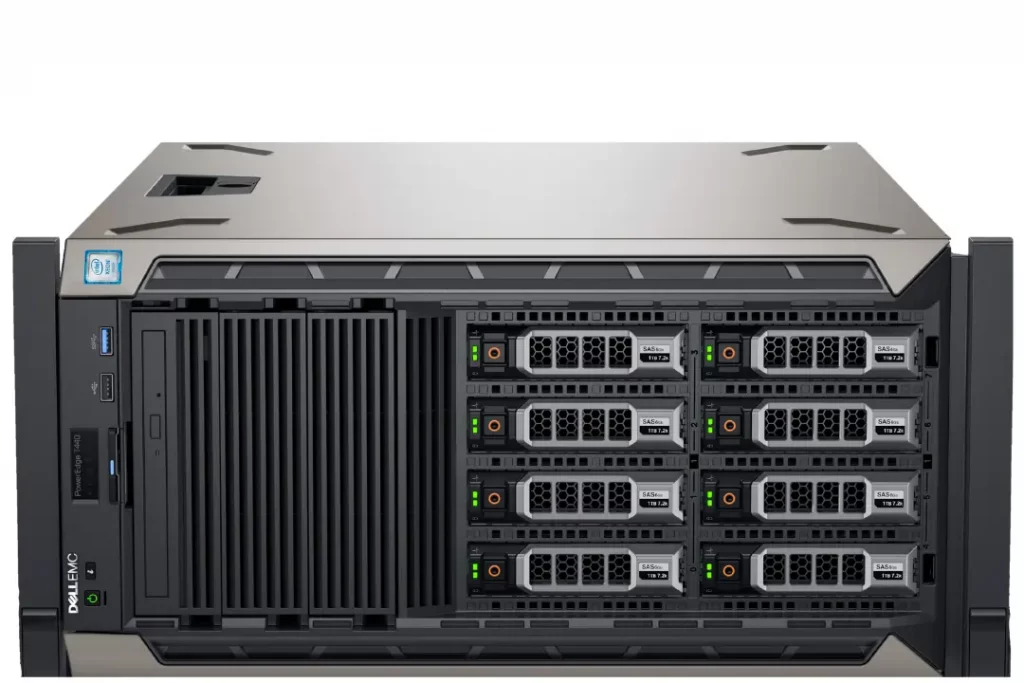 Certified RAID Data Recovery Company
At PITS Global Data Recovery Services, we understand the profound impact of data loss and the crucial need for its recovery, especially when dealing with business-level storage systems such as RAIDs, Servers, Databases, Tapes, and more. We stand at the forefront of data recovery services for many business storage solutions. Our experts have years of experience working with various data loss scenarios and are ready to help you with any of them.
Data Recovery Services That We Provide
We have expertise in various data recovery services, using advanced methods to retrieve valuable information from different storage systems. Our specialization includes RAID recovery, where we handle configurations such as RAID 0, 1, 5, 6, 10, 50, and 60. Whether it's a single drive failure or a complex array problem, our team is skilled in restoring your critical data accurately and efficiently.
Regarding Storage Area Networks SAN and NAS, we provide professional recovery solutions. Our technicians are experienced in SAN environments, ensuring smooth data retrieval from these high-performance networks. Additionally, we specialize in NAS recovery, addressing issues in systems like RAID configurations and offering a streamlined process for recovering your network-stored data.
Additionally, we have extensive knowledge of recovering server data, including various types and configurations. Whether it's a file server, application server, or web server, we understand the importance of server data and use advanced techniques to retrieve lost or inaccessible information. Our priority is to minimize downtime and promptly restore critical server data.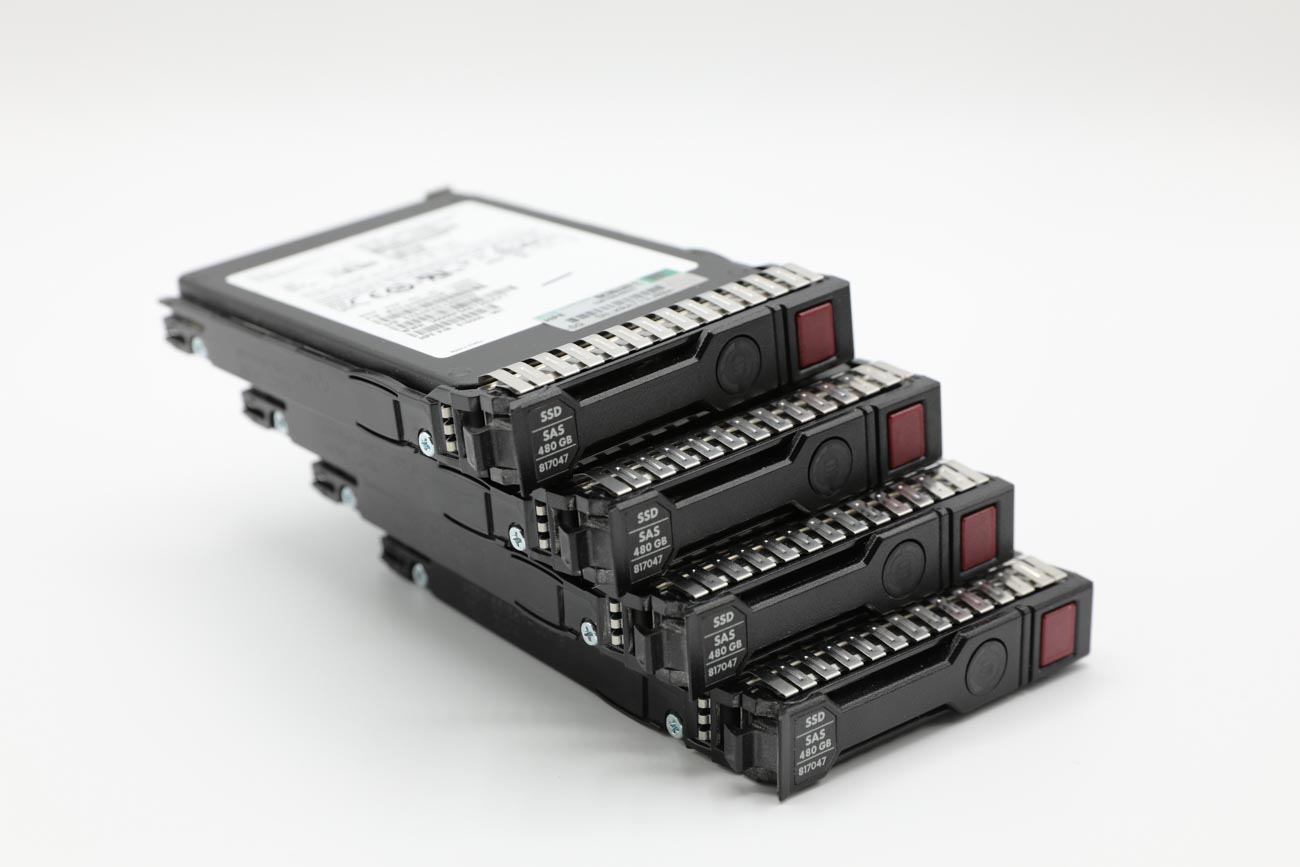 RAID recovery is a complicated process that requires high skills, attention to detail, and advanced tools. Our professional recovery team maintains all these criteria.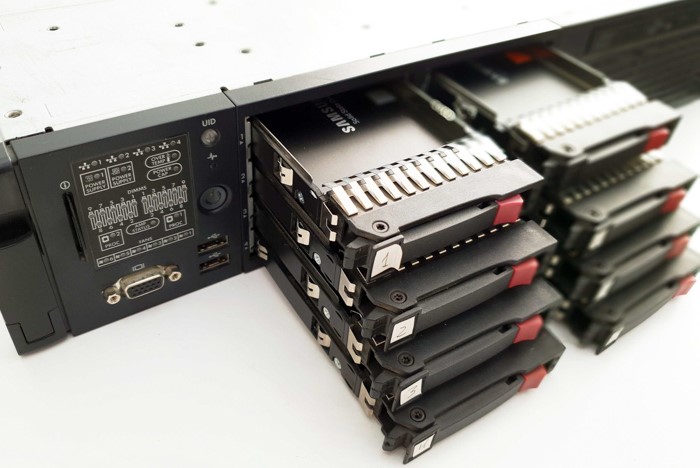 Servers are significant resources for storage systems of businesses of all sizes. When a server crashes, it is critical that only experts with years of experience work on it.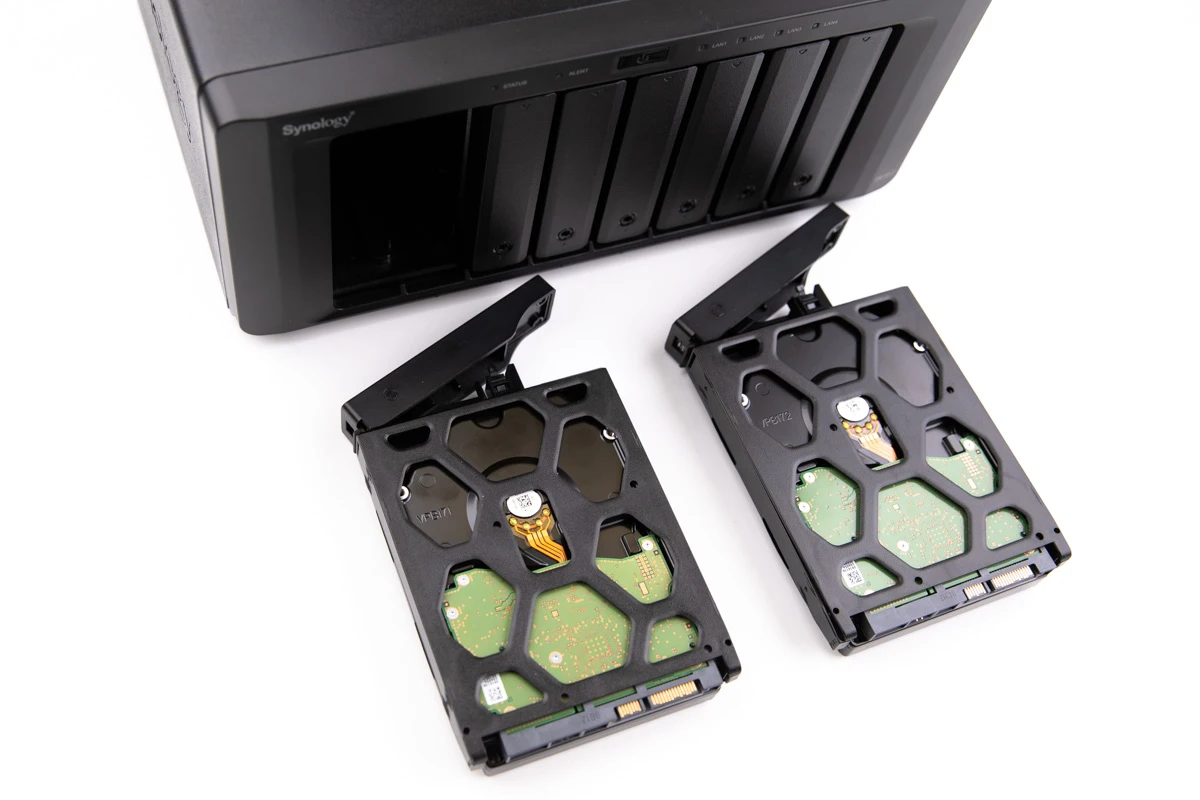 Our engineers are highly skilled and are able to work with various types, brands, and models of NAS devices. We are proud to maintain a 99% success rate.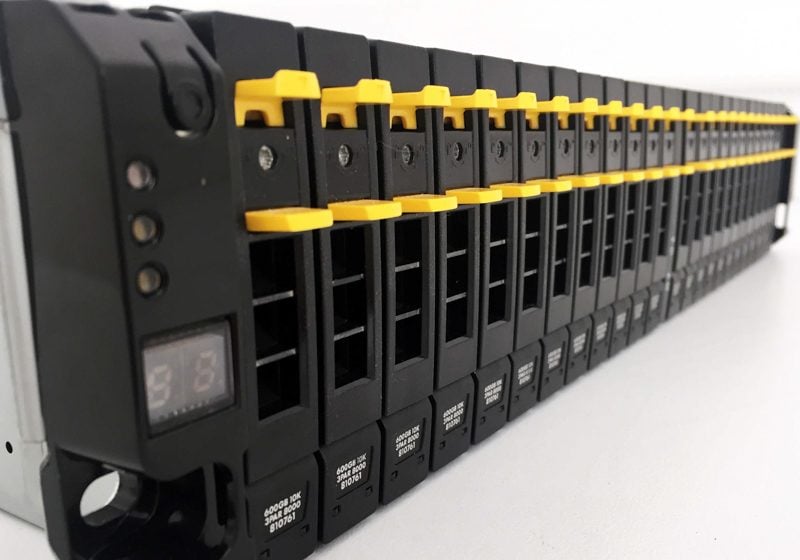 We provide expert data recovery services for a range of databases, including Microsoft SQL, Quickbooks, Sage, MySQL, PostgreSQL, and IBM Db2.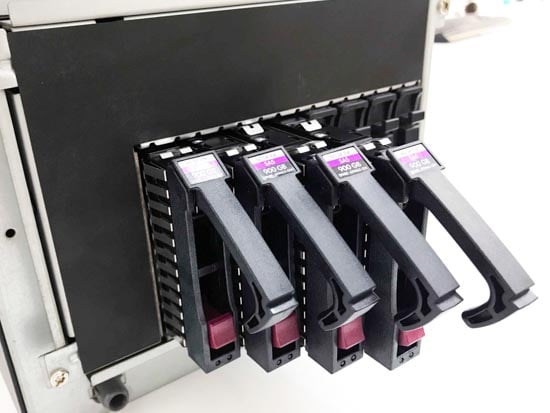 Contact us for professional data recovery from Storage Area Networks (SAN), working with leading brands such as IBM, HP, EMC, NetApp, Hitachi, and more.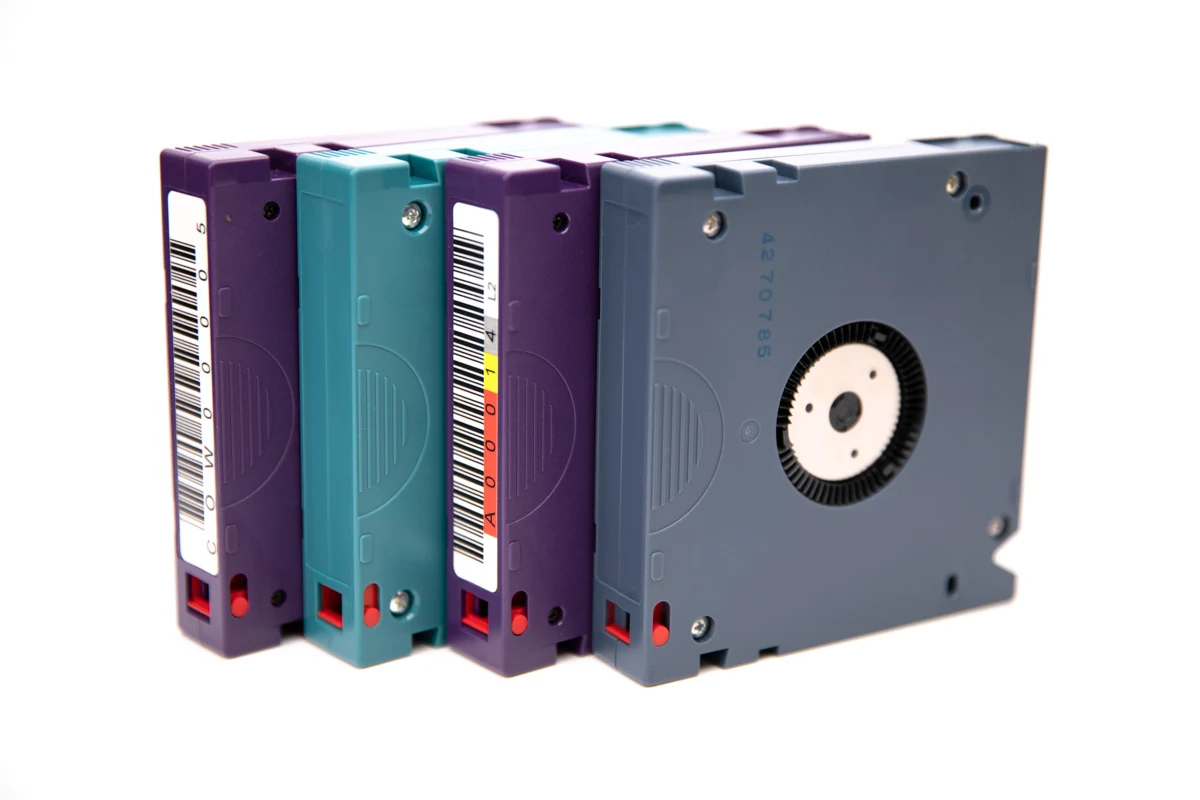 Our data recovery services specialize in expert solutions for a range of tape drive types, including LTO, DLT, SDLT, and more, with a 99% success rate.
We have expertise in database restoration and can proficiently manage various database management systems, including SQL Server, Oracle, and MySQL. Our team is skilled in recovering data from corrupt, damaged, or inaccessible databases. We utilize specialized tools and methodologies to extract and restore your database content while preserving its integrity and structure.
Furthermore, we offer tape recovery services for a wide range of formats. We recognize the significance of tape backups in data retention strategies and employ advanced techniques to recover data from damaged or corrupted tapes. We aim to provide a comprehensive data recovery service that caters to the diverse needs of businesses and individuals across various storage mediums.
Begin your Data Recovery with Us
Fill out the Form or Call Now.
We pride ourselves on our ability to overcome even the most complex data recovery challenges that others may fail to do. Our expert team has years of experience working with various RAID systems, including Dell, HP, IBM, EMC, NetApp, and many more. Additionally, we offer fast turnarounds on our data recovery services without compromising on quality. Engineers of PITS work around the clock to ensure that your business experiences minimal downtime in the event of a data loss scenario.
We know that every minute counts and our fast turnaround times have made us a trusted partner to businesses of all sizes.

Furthermore our success rate in RAID recovery is unmatched, and we have a proven track record of successful data recovery for our clients. We have worked with businesses across various industries, including finance, healthcare, technology, and government agencies, and have consistently delivered high-quality results.
PITS strive to maintain our reputation as a top-tier data recovery service by continuously improving our techniques and investing in the latest technology.
In conclusion, PITS Global Data Recovery offers comprehensive and specialized SAN data recovery services for businesses in key locations such as New York, Manhattan, California, and Texas. Our team of experts is equipped with advanced technology and deep expertise in various storage systems, ensuring prompt and secure retrieval of critical data. Our services span across RAID, SAN, NAS, server, database, and tape recovery, providing a one-stop solution for all your data recovery needs. Trust PITS Global Data Recovery to safeguard your valuable data and ensure optimal business continuity in the face of unexpected data disasters.
Frequently Asked Questions
PITS Global Data Recovery Services
This company is rated 4.9 out of 5.0 based on 267 review(s)
Emily Johnson
May 2, 2021
I thought I had lost all of my important data when my hard drive failed, but PITS came to the rescue! Their team of experts was able to recover all of my data quickly and efficiently. The whole
...
process was smooth and professional, from the initial consultation to the final delivery of the recovered data. The team kept me informed throughout the entire process, and their customer service was excellent. I am so grateful for their exceptional service and highly recommend them to anyone in need of data recovery.
(Read More)
William Davis
November 18, 2021
I am very satisfied with the services the PITS team provided me with. Their professionalism and attention to detail were evident throughout the entire process. Thanks to their outstanding work, most
...
of my high-value files were recovered from my Seagate hard disk drive. Amazing team! Strongly recommend their Seagate hard drive recovery service.
(Read More)
Grace Lee
January 7, 2022
I can confidently say that PITS Global Data Recovery Services is simply the best! Their RAID data recovery services were able to recover all of my lost data from a failed system. Their team of experts
...
is knowledgeable and professional, and they kept me informed throughout the entire process. They explained every step of the recovery process in detail, and I felt reassured that my data was in good hands. The final result was beyond my expectations, and I am extremely satisfied with their service. I would definitely use their services again in the future.
(Read More)
Benjamin Wright
April 23, 2022
I had a hard drive crash and lost all of my important data. I reached out to PITS Global Data Recovery Services, and they were able to recover everything! Their hard drive data recovery services are
...
exceptional, and their team of experts is highly skilled and knowledgeable. They took the time to explain the issue with my hard drive and provided me with a detailed plan of action for the recovery process. Their customer service was also top-notch, and they kept me informed every step of the way. I would highly recommend their services to anyone in need of hard drive data recovery.
(Read More)
Ethan Jackson
August 17, 2022
My external hard drive failed with all of my projects stored inside. With no backup, I was hopeless. However, PITS Global Data Recovery Services was able to recover everything in a timely and
...
professional manner. Their team of experts is highly trained and knowledgeable, and their customer service is informative and polite. I would highly recommend their external HDD recovery services to anyone in need of professional data recovery.
(Read More)
PITS Global did everything they said they would. As well, they communicated with me every step of the way. This made me feel more and more comfortable about sending my Hard Drive off to a company I
...
had never heard of. This was a great experience and PITS earned my trust. I highly recommend them for the recovery of data from virtually any type of storage device.
(Read More)
"*" indicates required fields
All Manufacturers Supported