Regarding data storage, RAID devices are a dependable stronghold for safeguarding vital information. However, even the most impenetrable fortresses can be susceptible to human errors. Just recently, one of our clients encountered a major issue with his G-RAID 2 device, configured with RAID 0, due to an unintentional mistake, leading to the unfortunate loss of critical data.
The G-RAID 2 played a critical role for this client, a small business owner, as it served as the primary storage solution for vital files, ranging from crucial project information to important financial documents. Unfortunately, during a routine system check, an accidental error occurred, resulting in the unintentional deletion of a significant portion of his stored data.
The consequences were immediate and severe. Essential files for daily operations, crucial compliance records, and future project blueprints vanished unexpectedly. Feeling the situation's urgency, the client quickly turned to Google for reliable and professional RAID recovery services.
After carefully scouring the search results for a considerable amount of time, reading through countless reviews, and exploring multiple options, the client finally made an informed decision and chose to proceed with a particular service provider.
The client swiftly contacted PITS Global Data Recovery Services, urgently seeking our expert assistance for data recovery. Recognizing the critical nature of the situation, the client reached out to our dedicated Customer Support line, where our team provided guidance and reassurance throughout the entire process.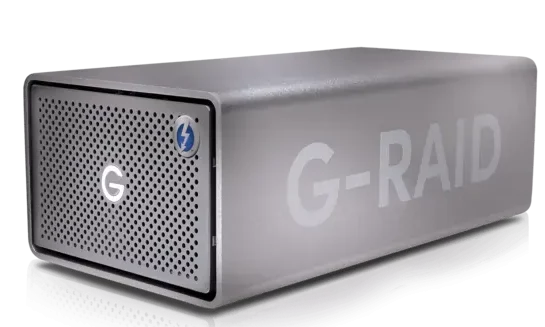 In order to expedite the recovery process, the client quickly arranged for the device, a G-RAID 2 set up using RAID 0, to be delivered to our state-of-the-art facility. The task was crystal clear: to recover the lost data resulting from an accidental deletion.
Upon the G-RAID 2's arrival at PITS Global Data Recovery Services, our expert technicians immediately began carefully examining the device. Handled with precision in a controlled environment, the team meticulously checked the hardware and its setup.
By utilizing specialized tools and strict methodologies, we sought to understand the root cause of the data loss, which we identified as the main reason behind the accidental deletion. This thorough assessment was the foundation for creating a personalized plan to recover the lost data. The client expressed deep concern regarding his failed G-RAID 2, emphasizing the accidental deletion that led to critical data loss.
 Our technicians, taking note of the client's description, conducted an initial assessment focused on examining the device thoroughly. Using the client's information as a starting point, the team employed specialized procedures and tools to investigate the device's configuration and identify the extent of the accidental deletion, laying the groundwork for a tailored recovery approach.
2. Preservation of Original Data
Our team of technicians, recognizing the critical importance of the original data on the RAID 0 drives, took immediate measures to ensure its preservation. To prevent further data loss, we implemented a stringent protocol that strictly prohibited overwriting or modifying the original drives. 
By employing specialized techniques, the technicians created exact, secure copies, or images, of the original RAID 0 drives. These measures guaranteed that any recovery attempts were performed on these replicated images, preserving the integrity of the original data and safeguarding it against accidental alterations or loss. This meticulous approach aimed to maintain the pristine condition of the original data throughout the recovery process.
In the diagnostic phase, our team focused on comprehending the specific actions that precipitated the data loss in the G-RAID 2. Through close analysis and detailed investigation, the technicians aimed to understand the sequence of events that resulted in the accidental deletion.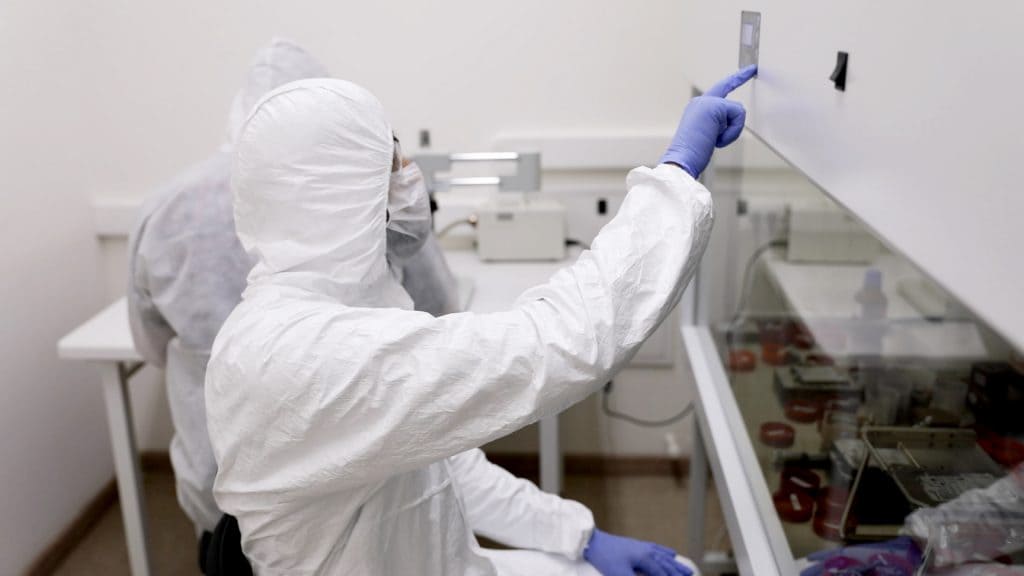 By delving into the device's history and the client's accounts, we meticulously identified and isolated the scope of the data affected by human error. This process was integral in mapping out the areas of data loss and laying the groundwork for targeted recovery strategies.
Recovery Environment Setup in Clean Room
In our controlled and pristine clean room environment, our experts began the recovery process with great care. We made exact copies of the affected drives to work on, ensuring the original data remained safe and untouched, preventing further changes.
At the same time, our skilled team focused on understanding the extent of the data loss caused by the accidental deletion. We meticulously pinpointed the specific files, folders, and sections affected by this error. This detailed identification provided a clear picture of what data was lost, guiding the recovery efforts to concentrate on these specific areas for retrieval.
4. Data Recovery Attempt FROM G-RAID 2
Our team harnessed specialized software tools to undertake the crucial task of recovering the deleted data. We meticulously employed these tools to scan, analyze, and attempt the restoration of the missing data. With a focused approach and utilizing the best available resources, our technicians worked diligently to retrieve the deleted data, striving to bring back the invaluable information lost due to the accidental deletion. 
Following the dedicated utilization of specialized software tools and a systematic approach, our team achieved a successful data recovery. Each step was carefully executed, leading to the retrieval of all deleted files. Through diligent scanning, analysis, and restoration efforts, our technicians triumphantly recovered every missing file, reinstating the invaluable information lost due to the accidental deletion.
This successful attempt marked a significant milestone, ensuring that all essential data was returned to its rightful place, bringing a sense of relief and resolution to the recovery process.
Following the meticulous data recovery attempt, our dedicated team of experts embarked on a thorough verification process. Relying on their expertise, they meticulously examined every single file that had been recovered to ensure its completeness and accuracy. Their keen eyes and attention to detail left no room for errors or omissions.
Moreover, our highly skilled technicians went above and beyond by performing comprehensive integrity checks on each and every retrieved file. These checks, which involved meticulous scrutiny, guaranteed the data was completely free from corruption or incompleteness. No stone was left unturned as they examined the integrity of each file, affirming its usability and reliability. Rest assured, our commitment to excellence is unwavering.
We prioritize delivering a fully restored and error-free dataset to our valued clients, going the extra mile to ensure their satisfaction. With our meticulous approach and dedication to quality, you can trust us to handle your data recovery needs with utmost care and precision.
Upon successfully completing the meticulous data recovery process, our dedicated team diligently undertook the next crucial step: ensuring the secure transfer of the recovered data to a reliable and fortified storage medium. This pivotal phase entailed delicately migrating the meticulously restored information to a meticulously chosen destination, guaranteeing not just the data's impregnability but also its seamless accessibility for the esteemed client. By adopting this robust method of steadfastly secure data transfer, we provided our client with the utmost peace of mind and clear access to retrieve invaluable information from their new, impregnable abode, thus safeguarding their business continuity and operational efficiency.
7. Customer's File Verification Process
Post-recovery, we engaged in a meticulous client review process to ensure the recovered data met the client's expectations. Using remote access via TeamViewer, our experts facilitated a comprehensive review session, allowing the client to assess the recovered files and verify if all crucial information was restored to his satisfaction.
Additionally, we offered ongoing support and guidance, ensuring the client felt comfortable and equipped to handle the retrieved data providing any necessary assistance or clarifications.
If you're experiencing issues with your RAID devices, regardless of the brand or configuration, our expert team is ready to assist you. Whether it's accidental data loss, hardware failure, or any other RAID-related problem, our specialized services cater to various configurations. Don't hesitate to reach out to us. We're here to help you recover valuable data and get your systems back on track.
PITS Global Data Recovery Services
This company is rated 4.9 out of 5.0 based on 267 review(s)
Emily Johnson
May 2, 2021
I thought I had lost all of my important data when my hard drive failed, but PITS came to the rescue! Their team of experts was able to recover all of my data quickly and efficiently. The whole
...
process was smooth and professional, from the initial consultation to the final delivery of the recovered data. The team kept me informed throughout the entire process, and their customer service was excellent. I am so grateful for their exceptional service and highly recommend them to anyone in need of data recovery.
(Read More)
William Davis
November 18, 2021
I am very satisfied with the services the PITS team provided me with. Their professionalism and attention to detail were evident throughout the entire process. Thanks to their outstanding work, most
...
of my high-value files were recovered from my Seagate hard disk drive. Amazing team! Strongly recommend their Seagate hard drive recovery service.
(Read More)
Grace Lee
January 7, 2022
I can confidently say that PITS Global Data Recovery Services is simply the best! Their RAID data recovery services were able to recover all of my lost data from a failed system. Their team of experts
...
is knowledgeable and professional, and they kept me informed throughout the entire process. They explained every step of the recovery process in detail, and I felt reassured that my data was in good hands. The final result was beyond my expectations, and I am extremely satisfied with their service. I would definitely use their services again in the future.
(Read More)
Benjamin Wright
April 23, 2022
I had a hard drive crash and lost all of my important data. I reached out to PITS Global Data Recovery Services, and they were able to recover everything! Their hard drive data recovery services are
...
exceptional, and their team of experts is highly skilled and knowledgeable. They took the time to explain the issue with my hard drive and provided me with a detailed plan of action for the recovery process. Their customer service was also top-notch, and they kept me informed every step of the way. I would highly recommend their services to anyone in need of hard drive data recovery.
(Read More)
Ethan Jackson
August 17, 2022
My external hard drive failed with all of my projects stored inside. With no backup, I was hopeless. However, PITS Global Data Recovery Services was able to recover everything in a timely and
...
professional manner. Their team of experts is highly trained and knowledgeable, and their customer service is informative and polite. I would highly recommend their external HDD recovery services to anyone in need of professional data recovery.
(Read More)
PITS Global did everything they said they would. As well, they communicated with me every step of the way. This made me feel more and more comfortable about sending my Hard Drive off to a company I
...
had never heard of. This was a great experience and PITS earned my trust. I highly recommend them for the recovery of data from virtually any type of storage device.
(Read More)
"*" indicates required fields