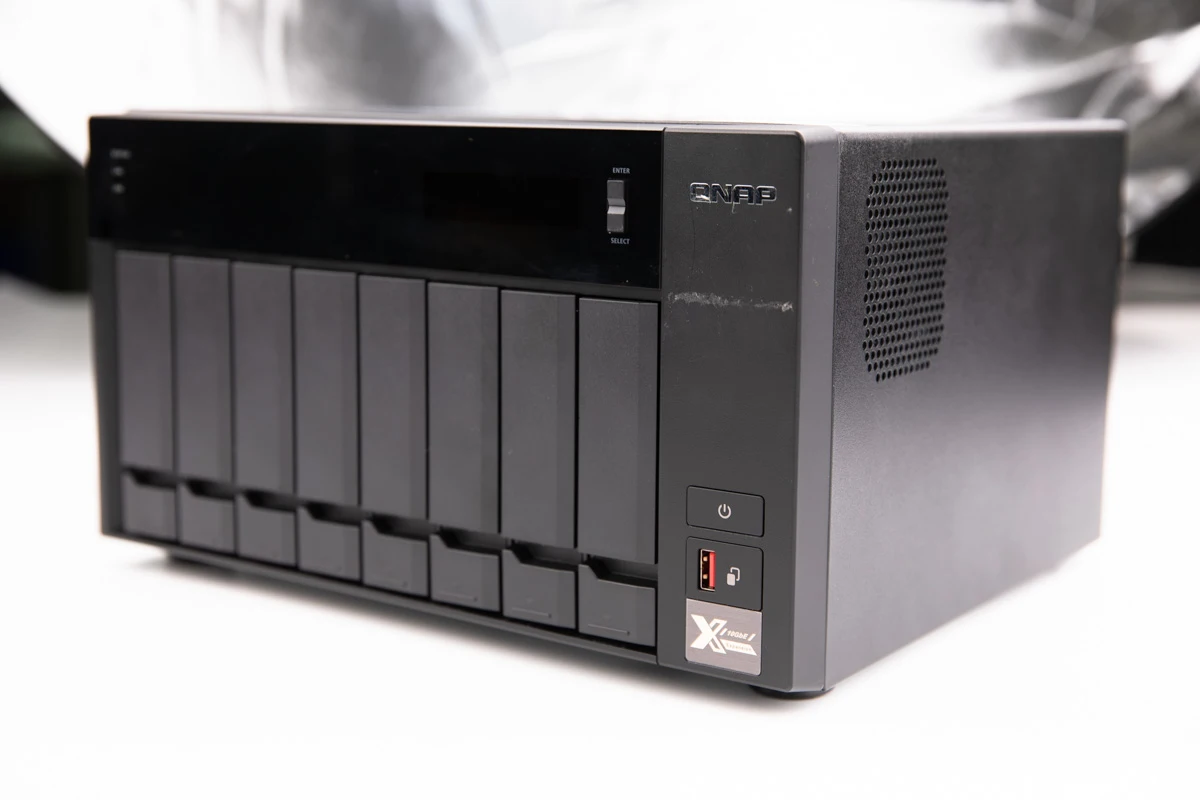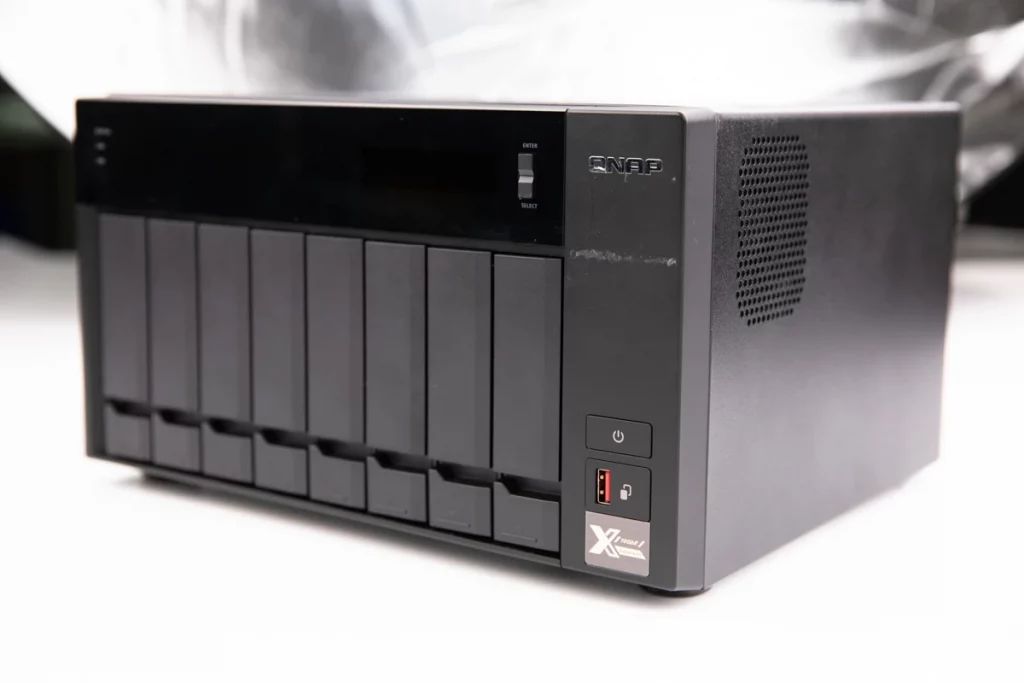 Recently, our data recovery engineers received a case from a client who had a QNAP NAS device that had stopped working. The customer mentioned that the device operated normally but showed several signs of failure. 
Ultimately, it stopped working, and all the stored data became inaccessible. We thoroughly discussed all the details of the recovery process and provided instructions for sending the NAS to our lab.
Start of the Data Recovery Process of NAS
As soon as our team received a QNAP NAS at our facilities, we started an evaluation process. Upon evaluation, our engineers discovered that the device had suffered a physical impact from being dropped. Our team carefully worked on the QNAP NAS drives in an ISO Certified Class 10 Cleanroom to recover the client's data.
A NAS is a storage device that provides file-level data storage services to other devices on a network. It can be configured with different RAID types, which store data across multiple drives to provide fault tolerance or increased performance. However, a drive failure can lead to data loss, which is where our data recovery team comes in.
In this case, the client had a NAS with a RAID array, which had suffered a drive failure due to being dropped. 
Our Data Recovery Process for NAS QNAP
The cleanroom environment is critical when dealing with physical damage to drives. It ensures that no additional debris or particles come in contact with them. This factor can be essential in preventing any further damage to the device. Our engineers worked on the QNAP NAS drives in the cleanroom to prepare them for data extraction.
The importance of working in a cleanroom cannot be overstated. Our engineers wear protective clothing, including masks and gloves, to minimize the risk of contamination. They also use specialized tools and equipment to handle the drives carefully, such as microscopes and precision tweezers. Any data recovery work on damaged drives outside of a cleanroom can introduce further damage to the media or render them unrecoverable.
Our engineers began the data recovery process in our advanced cleanroom. They used specialized methods designed explicitly for QNAP data recovery to extract files from the drives. Our techniques are customized to recover data from different file systems used by the device.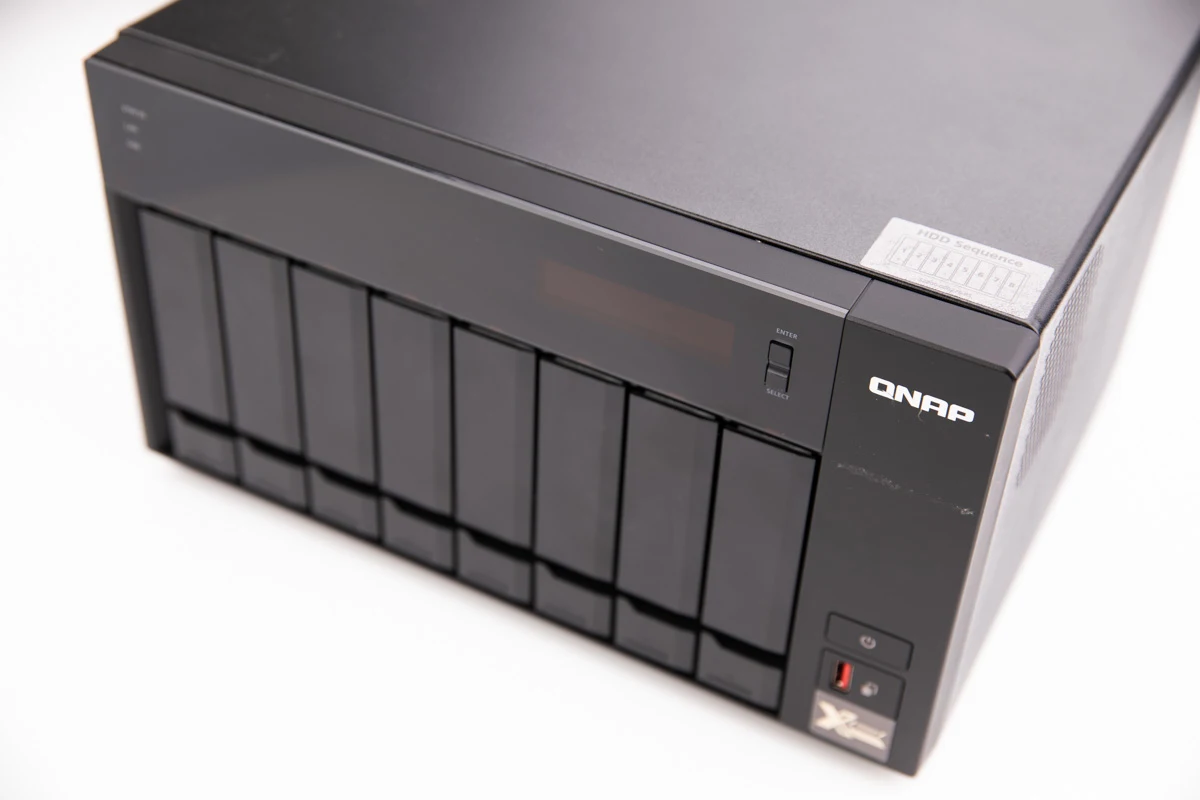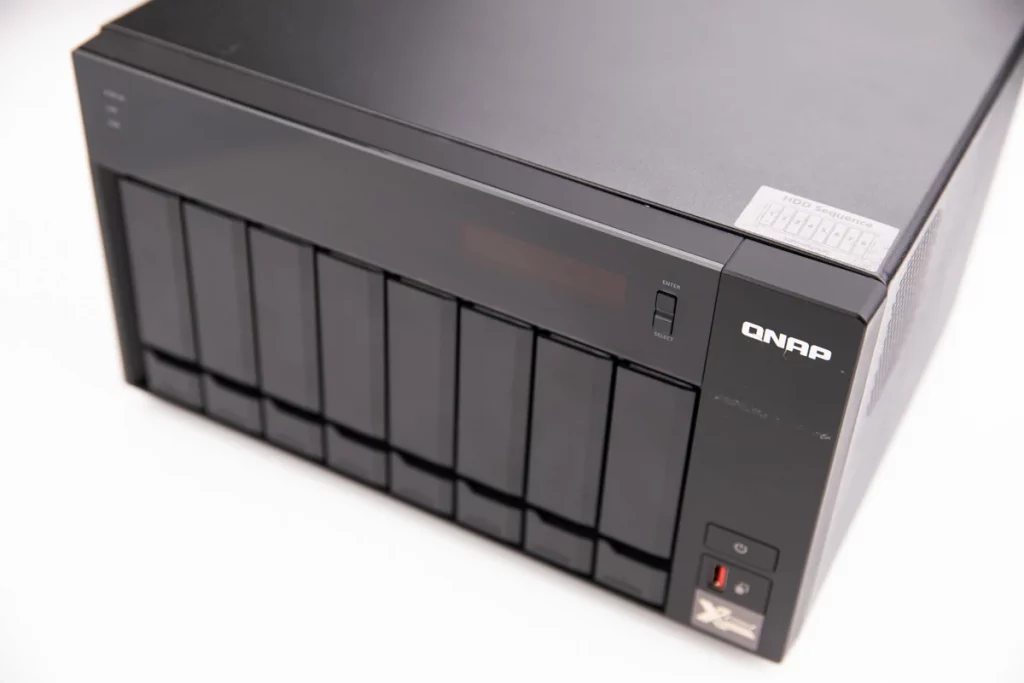 The QNAP device has a control panel that contains the device's configuration, including the RAID array and file system. Our engineers carefully reviewed the structure to understand the RAID type used and the array's number of disks. With this information, they began recovering data from the drives.
Our engineers used advanced techniques to reconstruct the file system to locate and restore missing files or folders. The process involved extracting the files and folders and rebuilding the RAID to ensure the data was original. They also checked the recycle bin of the QNAP device to ensure that any files that had been deleted were restored as well.
In addition to restoring the client's data, our engineers also checked for any firmware updates for the QNAP NAS device. Firmware updates are important for data storage and security. Our team ensures the device is up-to-date before returning it to the client.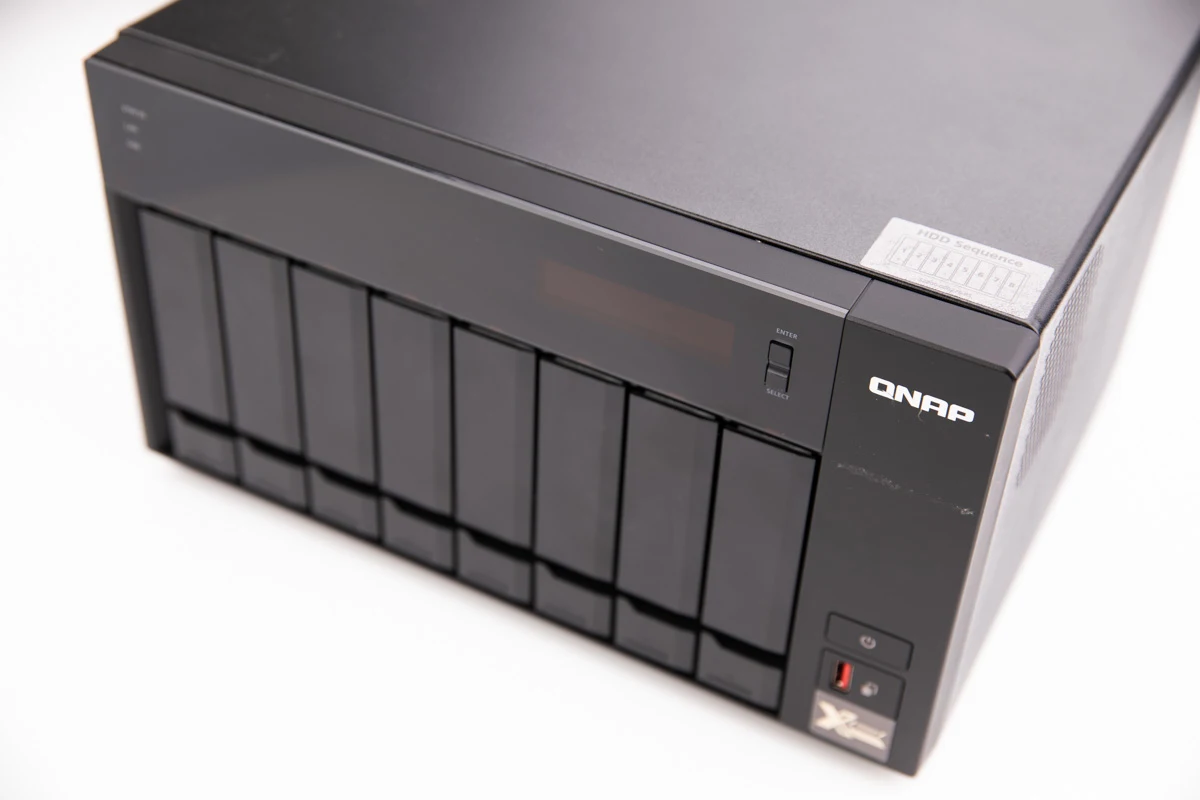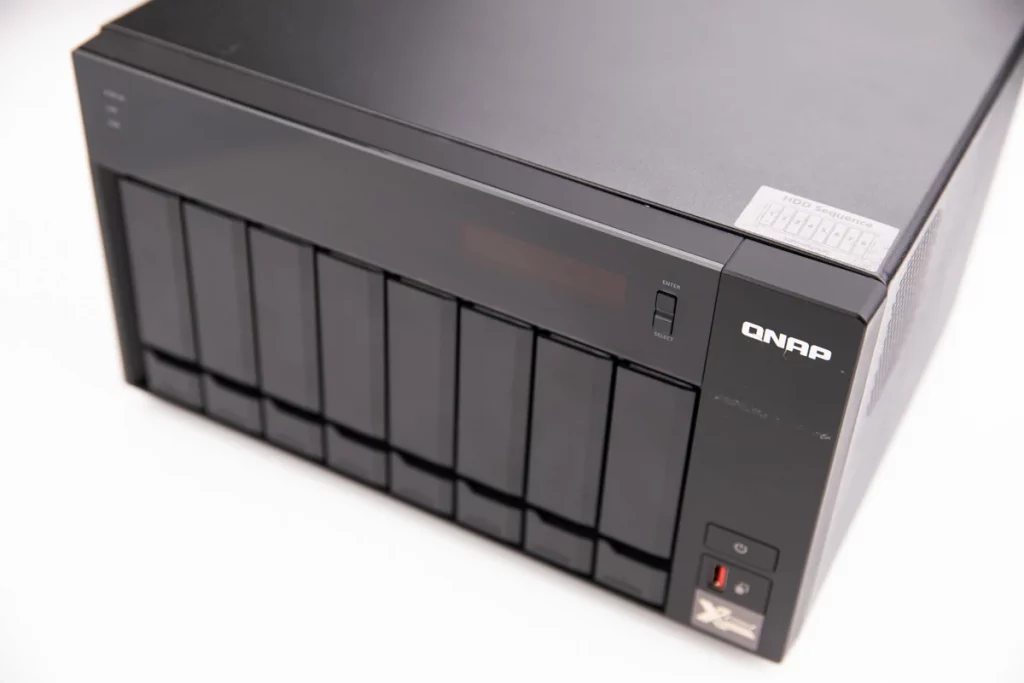 After several hours of meticulous work, our engineers could recover 100% of the required data from the QNAP NAS drives. The client was thrilled with the results and grateful for our team's expertise and professionalism.
Advantages of Using Our Data Recovery Services
Our data recovery service provides a fast, reliable, and effective solution for clients facing data loss due to drive failure or other causes. In addition, data recovery from a dropped QNAP NAS device requires specialized expertise, tools, and equipment. 
Working in an ISO Certified Class 10 Cleanroom is critical to ensuring the successful recovery of data from damaged drives. Our team of engineers has the knowledge necessary to handle these complex cases. We use advanced techniques and specialized equipment to extract data from QNAP NAS drives. Clients can trust our data recovery service to restore their valuable data quickly and efficiently, no matter the cause of the data loss.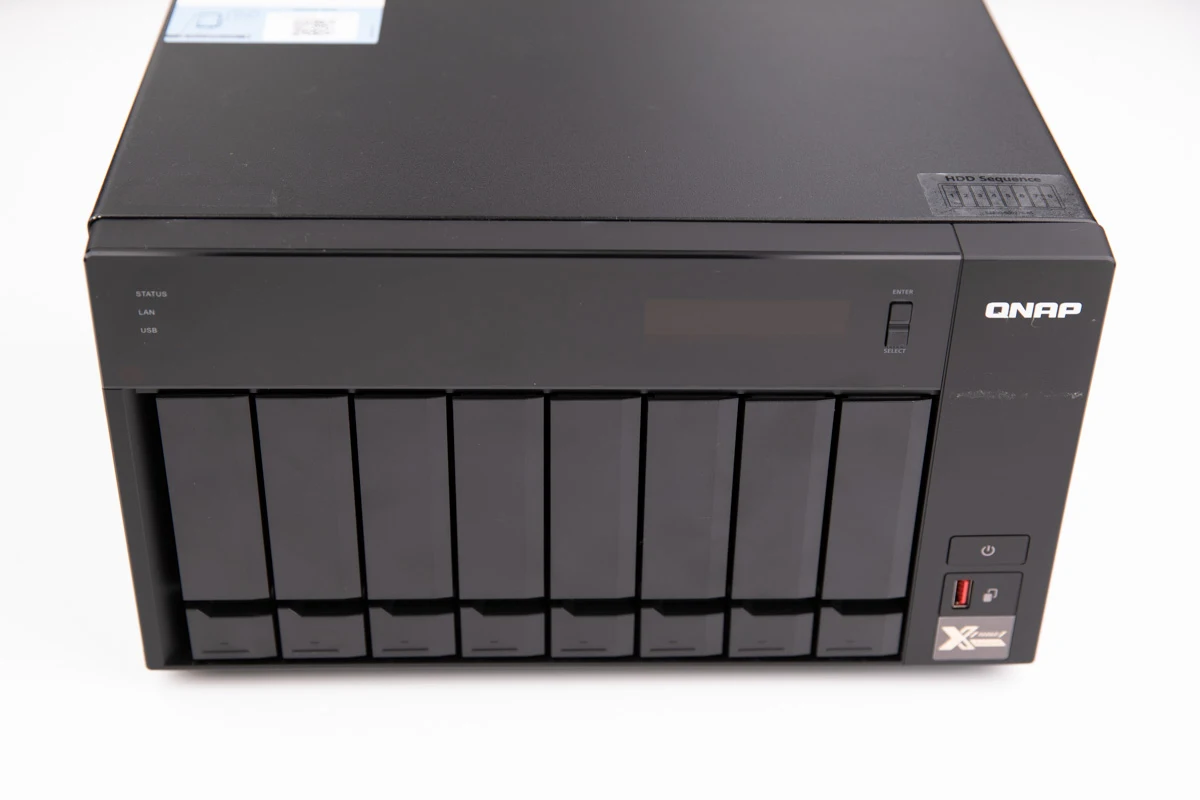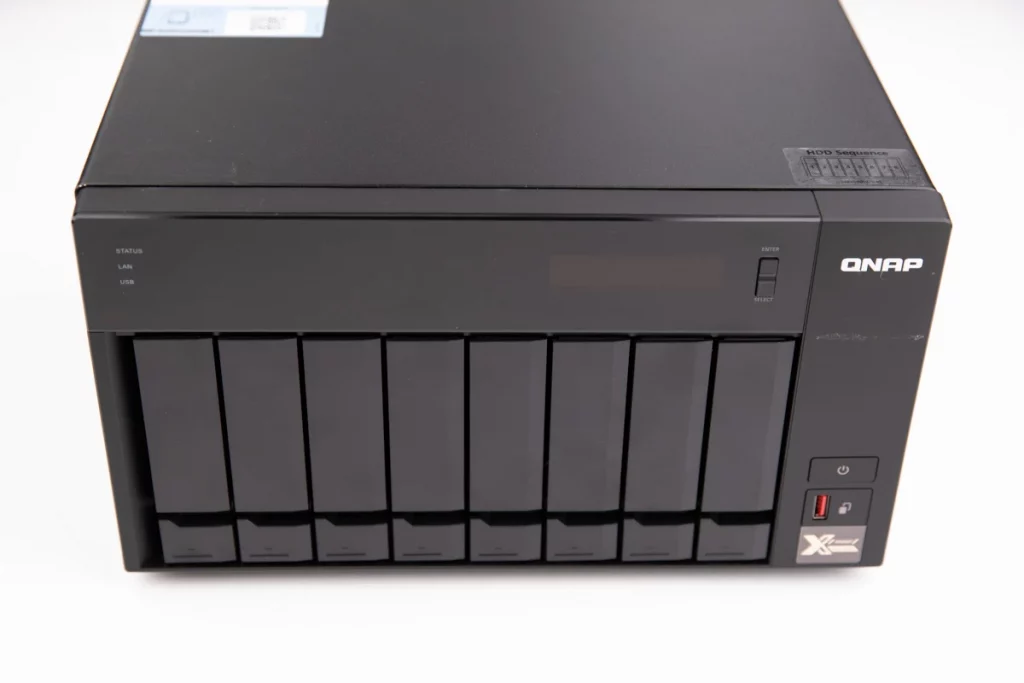 One of the advantages of using our data recovery service is our extensive experience in recovering data from various storage devices, including NAS. Our engineers have worked on numerous storage devices and have a track record of success in recovering data from these devices.
Our engineers are constantly updating their skills and knowledge to keep up with the latest technology and advancements in data recovery. Clients can trust PITS Global Data Recovery Services to provide fast, reliable, and effective data recovery solutions for any type of data loss.
Overall, the QNAP NAS data recovery case was a success due to our team's expertise, state-of-the-art cleanroom, and advanced techniques. We could recover 100% of the client's data and ensure their QNAP NAS was up-to-date before returning it to them.
Contact us today to get your data back. We will safely and professionally restore all the valuable files from your device. Get in touch with us by calling 888 611 0737 or filling in the form below.