PITS Global Data Recovery Services is the top-level provider of data recovery services for QNAP devices. Our experienced team uses advanced technology and techniques to recover lost, corrupted or deleted files from any QNAP device. We specialize in the restoration of an enterprise-level storage system, so our team will restore valuable files safely and quickly.
Our highly-qualified technicians understand the unique complexities of QNAP storage systems and have years of experience working with various models of this brand. We provide a secure environment for our customers' sensitive information during the entire recovery process. Our state-of-the-art facilities and the latest equipment allow us to recover data from data storage devices, achieving the highest results.
What to Do When Facing Data Loss on QNAP
Facing a data loss on the QNAP device can be complicated, especially when experiencing an expanded downtime. Hence, there are several steps every user should go through when facing file inaccessibility on the device.
If you note any signs of data loss on your QNAP device, power it down immediately and do not attempt to restore the data yourself. There are various recovery methods on the Internet that guarantee successful results.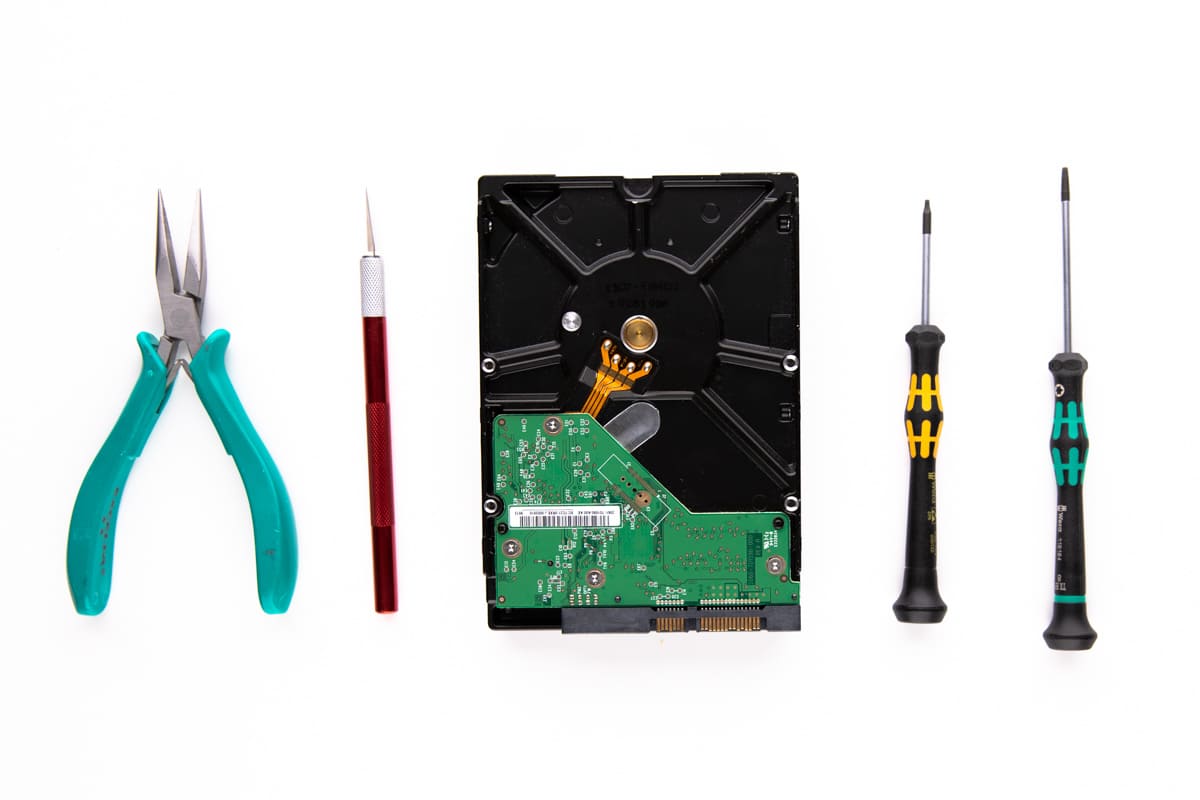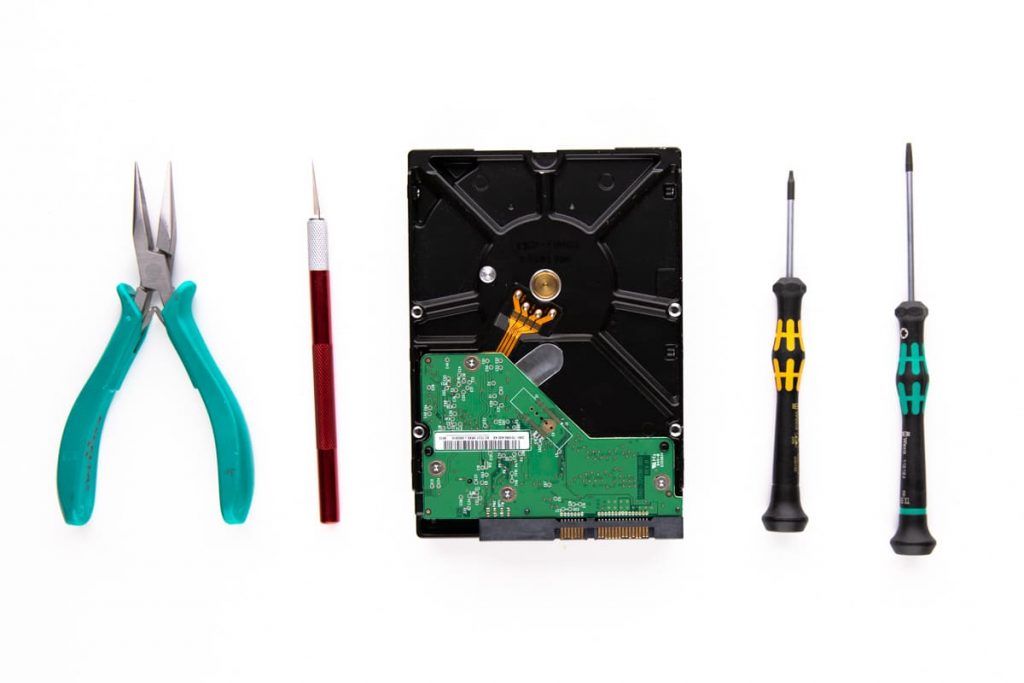 Trying to restore access to the valuable files on the QNAP device by repairing it yourself is not a good option. Each wrong step will cause more significant consequences of data loss. In addition, opening the device in unspecialized facilities can damage the device to the level when recovery will not be possible.
Using data recovery software is also risky for valuable data. Often, this tool can overwrite essential files by restoring unnecessary ones. 
Moreover, by downloading and installing a recovery program from an unverified source, a user risks inserting malware or even ransomware.
It is vital that you entrust your QNAP device to a team of professional engineers with expertise in data recovery. With PITS Global Data Recovery Services, you can be assured of reliable and secure data repair solutions.
We understand how important it is to access your lost files quickly and securely, which is why we are here to help. We have a 100% success rate in recovering data from QNAP devices, so do not hesitate to contact us when you need a professional restoration service.
Why Choose Our QNAP Data Recovery
PITS Global Data Recovery Services is an experienced provider of data recovery services for all types of QNAP devices. We have a team of highly-qualified technicians with years of experience in data recovery who use the latest technology and equipment to achieve the best results.
We provide our customers with a secure environment for their sensitive information during the entire recovery process. Our state-of-the-art facilities and the latest equipment allow us to recover data from any type of storage media, including QNAP devices.
We offer a 99% success rate in recovering data from QNAP-branded storage, so our clients can be assured that their valuable files will be restored safely and quickly.
We guarantee that all recoveries will be made within the required time frame. We offer flexible solutions to meet our customer's needs, deadlines, and budgets.
We understand the importance of data recovery in a timely manner and work with our clients to ensure the fastest possible turnaround time. Our team is available 24/7 for emergency data recovery services when necessary.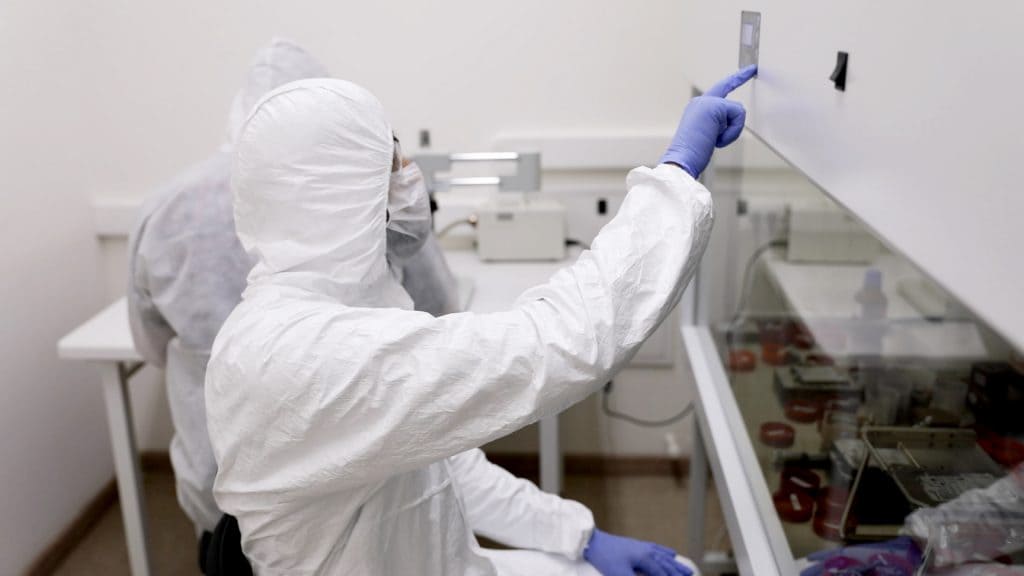 Remote data recovery from QNAP devices is a great option for those who cannot be physically present when the recovery process takes place. We provide secure remote connections that allow us to access the data stored on your device from any location.
After the connection is established, our certified technicians assess the damage and develop a plan of action based on their findings. This plan usually includes recovering data that can be accessed remotely and then restoring it back to its original form. For more complex cases, we may require an onsite visit to ensure that all of the necessary steps are taken.
Onsite data recovery services are available for clients who need a hands-on approach when it comes to recovering their lost or damaged files. Our experienced technicians will come directly to your location and work with you throughout the entire process, providing personalized attention while they diagnose and repair any issues with your device.
We strive to make sure that each customer receives a tailored solution specifically designed for their needs. Depending on the size of the job, most onsite visits can be completed within just one day; however, larger jobs may take multiple visits depending on the complexity of the issue at hand.
No matter what type of service you're looking for, rest assured that we have all of the experience, resources, and expertise necessary for QNAP data recovery services.
More Benefits of Using our QNAP Recovery Service:
No matter how extensive the file loss on your QNAP device is, entrust it to PITS Global Data Recovery Services. Our team of qualified technicians and engineers offers customized services that guarantee the maximum result in recovering data from a QNAP media.
By starting the recovery process with an evaluation, we make each step more manageable. Our technicians will evaluate what kind of actions would be necessary in order to recover your valuable data. We understand how important this data can be, so we guarantee fast results without sacrificing its safety or integrity. 
Rely on us when facing data loss issues on the QNAP storage system – our years of experience enable us to handle the most complex cases quickly and efficiently!
Contact PITS Global Data Recovery Services for QNAP data recovery services by calling 888 611 0737 or filling out the request help form here.