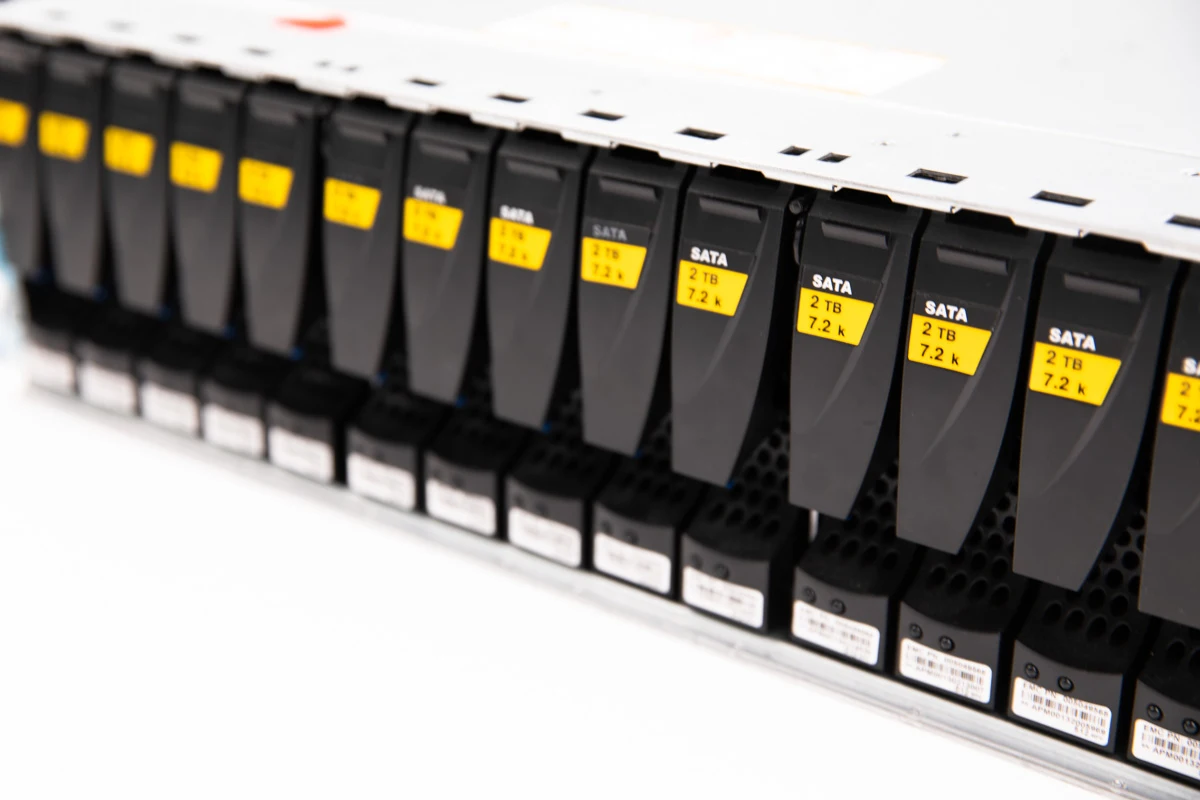 Most companies need centralized and secure data storage. A reliable storage system is essential for organizations that work with customers' personal information. Its leakage results in unpleasant consequences for businesses, negatively affecting their reputation and causing financial losses.
A server is a beneficial solution for companies of any size, from small to large. This option is convenient, reliable, and secure. The data is protected from tampering – only the owner and trusted employees can access it.
When choosing the server, it is necessary to proceed with the needs of your business. There are several factors on which you should build your decision.
There are many factors that should be paid attention to when selecting a server.
Criteria for Selecting a Server for a Company
Technical Specifications
When choosing a storage server configuration, pay attention to the hardware specifications. The main characteristics that are usually listed in the description of the device – are the height of the server, the type of hard drives used, and the size.
Server Height
This figure is defined in units and is denoted as height+U. For example, the server's name can be designated as 1U, 2U, or 4U. This means that the height of the equipment is 1, 2, or 4 units, respectively. Usually, this characteristic of a storage server is crucial if you plan to buy the equipment for an office installation.
Type of Hard Drive
Storage servers most often use SAS or SATA hard drives. These are the two types of interfaces that are used to transfer data. Simply put, they are used to connect the server motherboard to the hard drives.
SAS drives are said to be faster and more reliable than SATA drives. SAS drives are typically used by companies whose business processes involve enterprise computing. SAS drives provide high speed and data availability.
On the other hand, SATA drives do not provide high performance. However, they can also be used for servers since their characteristics are sufficient for these functions and backups.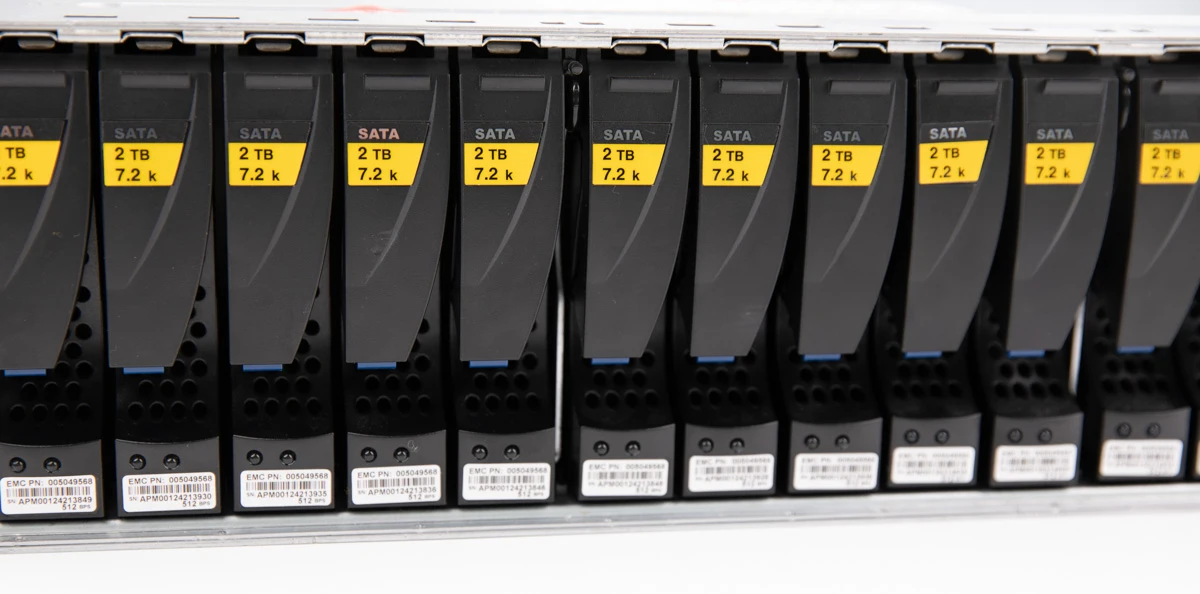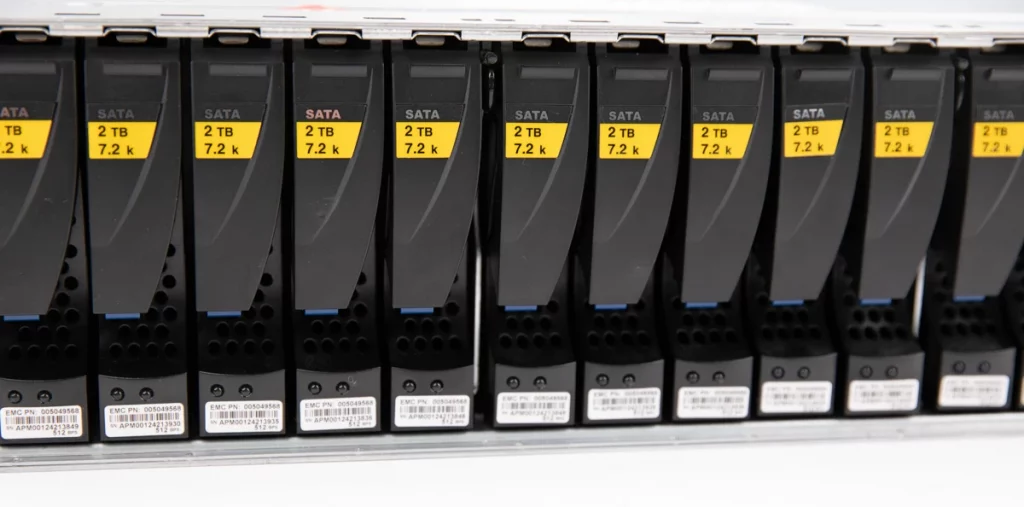 SSD drives are also used in storage servers. They are reliable and provide high write and read speeds but are more expensive than hard disk drives.
Size of the Drive
The specifications of storage servers usually indicate the size of the disks – this figure can be 2.5 or 3.5 inches. The main difference between them is in the physical parameters. Drives in the 2.5-inch form factor are less bulky than 3.5-inch drives.
Both are reliable in terms of their performance. Drives in the 2.5-inch are power-efficient and faster. However, 3.5-inch drives are larger and use more power.
Hard Drive Capacity
The number of drive bays in a server determines how many storage devices can be installed inside. Baskets in storage servers are designed to hold from 8 to 72 drives. If a data loss within a server occurs, all these drives must be reviewed to find the faulty one. 
Hardware Manufacturer
When choosing a storage server, you should not only consider the technical characteristics of the equipment but also pay attention to the brand. At first glance, this criterion may seem insignificant. But well-known manufacturers place increased emphasis on the quality of hardware, which in turn ensures the longevity of the device.
Server Manageability
Server manageability is one of its essential characteristics, along with performance and scalability. With full manageability, the user can quickly connect to the server via the network, remotely download files and diagnose faults.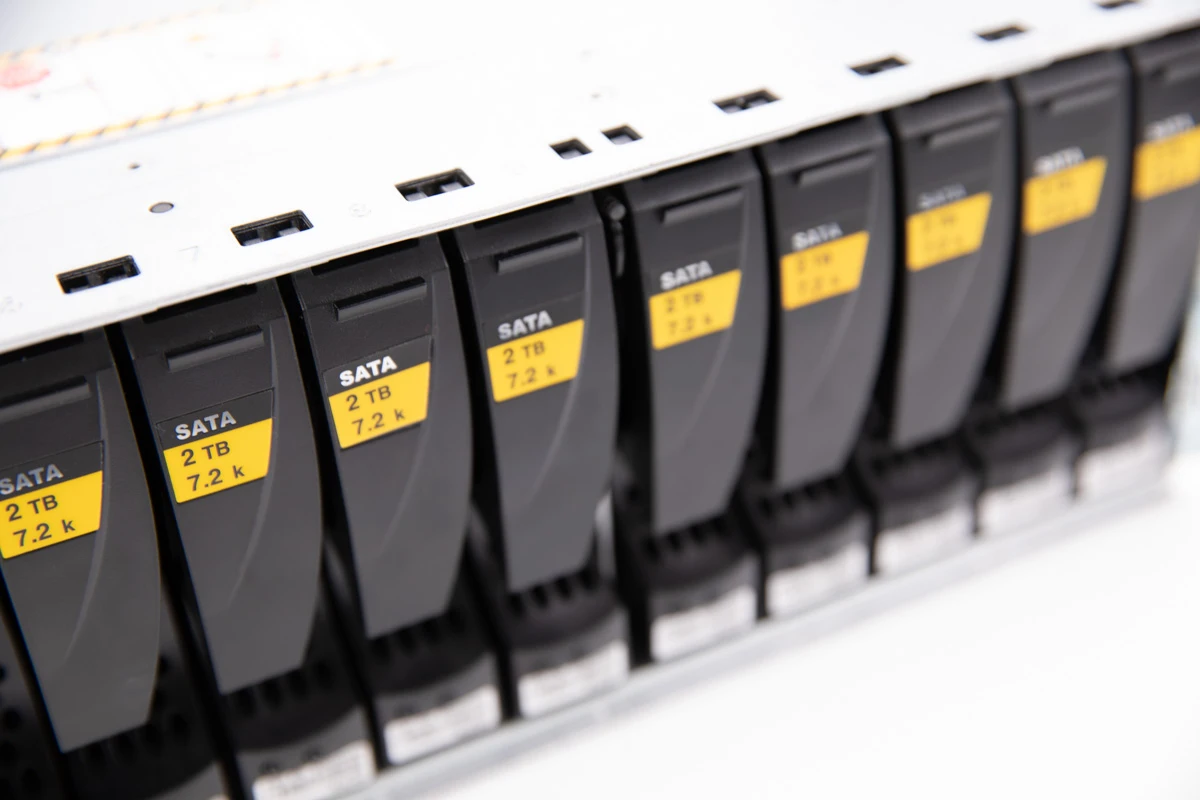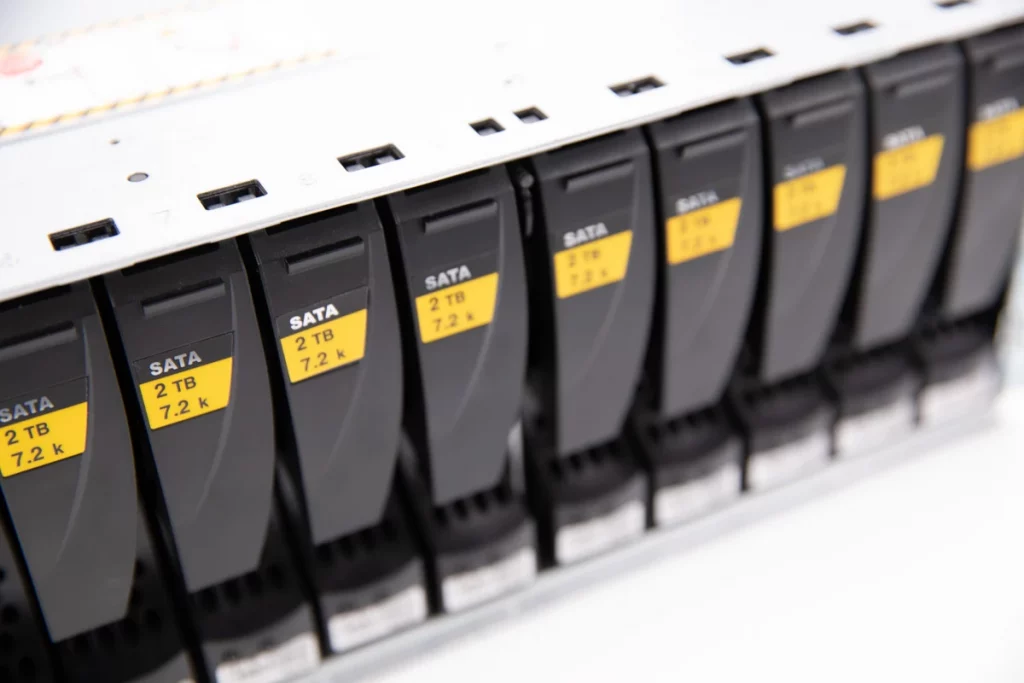 Memory Capacity
The most crucial criterion to which users should pay attention is memory capacity. The maximum amount of memory depends on how much data you will store on the server. And this directly affects how effectively the organization will operate.
A server of 16TB is the simplest storage option, which is suitable for businesses with relatively small needs. But given that start-up businesses' data sets can be counted in gigabytes, a 16-terabyte storage server is already a good option.
Another option is using 288 terabytes of storage. This is a good solution for big businesses where there is a need to operate with a lot of important information.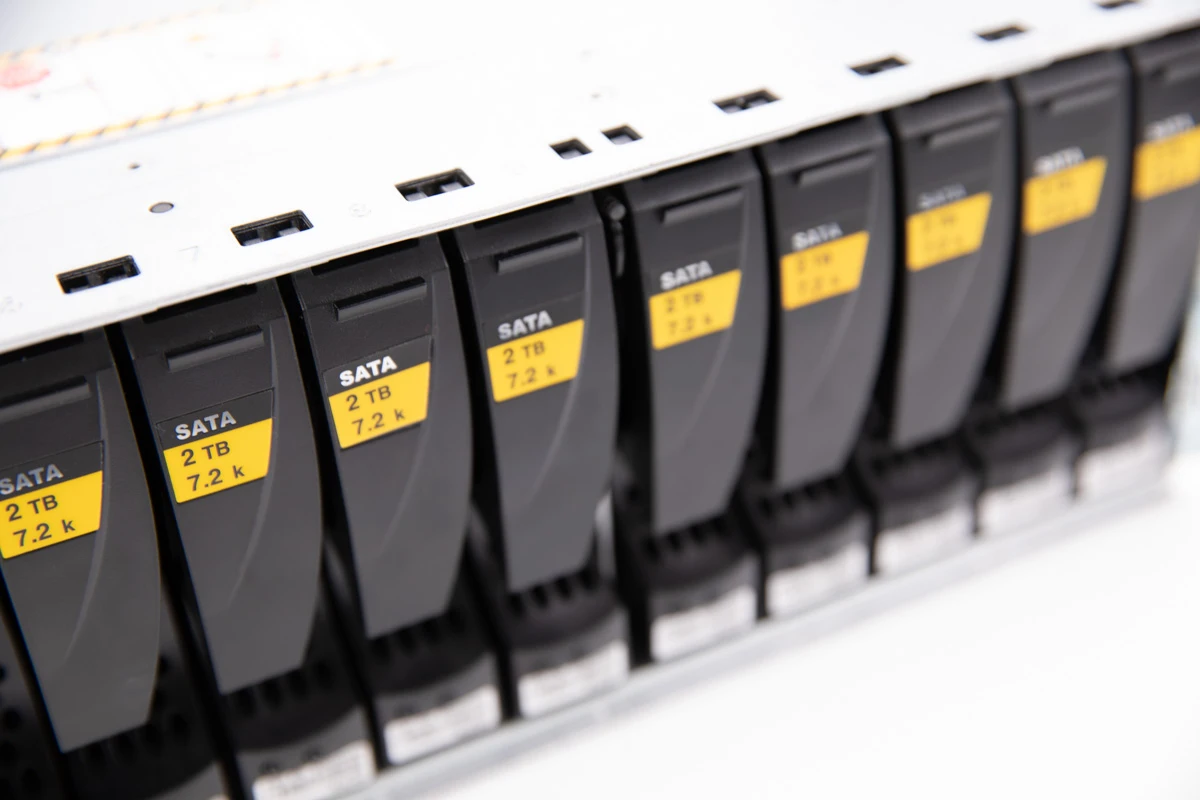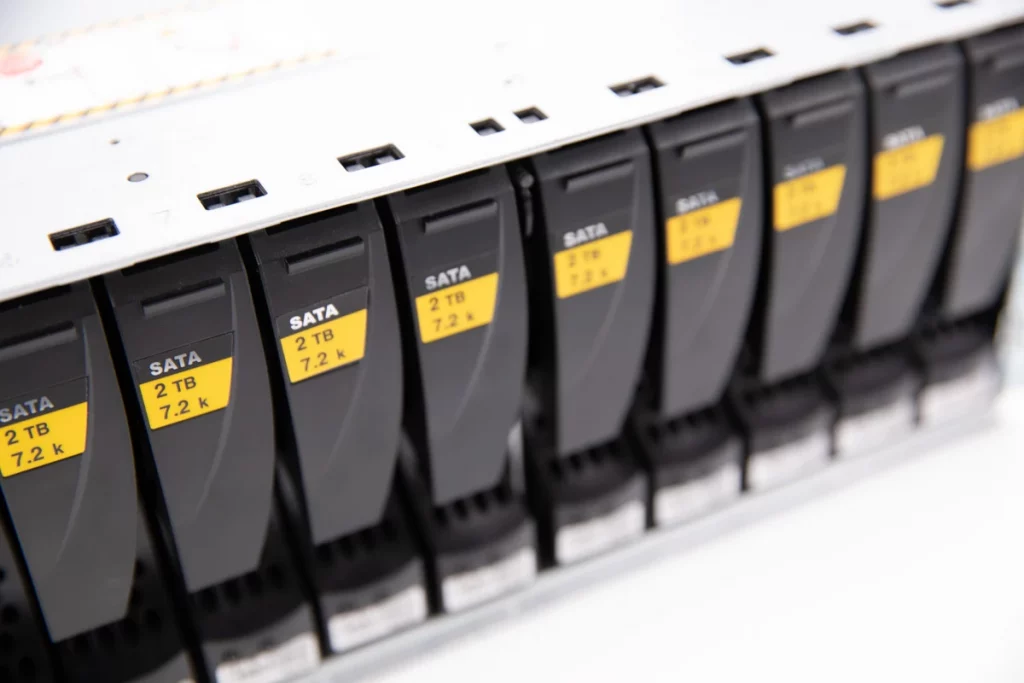 You can choose a storage server with 32, 64, or 128 terabytes of memory or any other configuration based on your organization's needs. In order to correctly decide on this parameter, you need to analyze your company and especially the amount of data you use.
How to Choose a Storage System?
First of all, when choosing server equipment, it is necessary to understand the requirements of the business. The rates for renting servers for data storage differ and depend primarily on the performance of the device and the maximum volume. 
Choosing the most expensive option is ineffective if your company does not operate with large data arrays. In that case, you will be overpaying for space. Selecting a storage server according to your current needs is much more advantageous while predicting the growth of the data.
Current amount of data. Analyze how many files and documents you use in your work at the moment of server selection. You must also consider the additional data that must be stored somewhere.
The expected amount of data. If you are constantly working on the development of your company, it is natural that the amount of information will increase. When choosing a data warehouse, calculate how many files you will operate with after some time.
Based on all these factors, you can choose the most effective and efficient storage option for your business. Achieving the highest level of productivity with the most suitable server will be effortless. Hence, approach this case individually, and consider all the details.